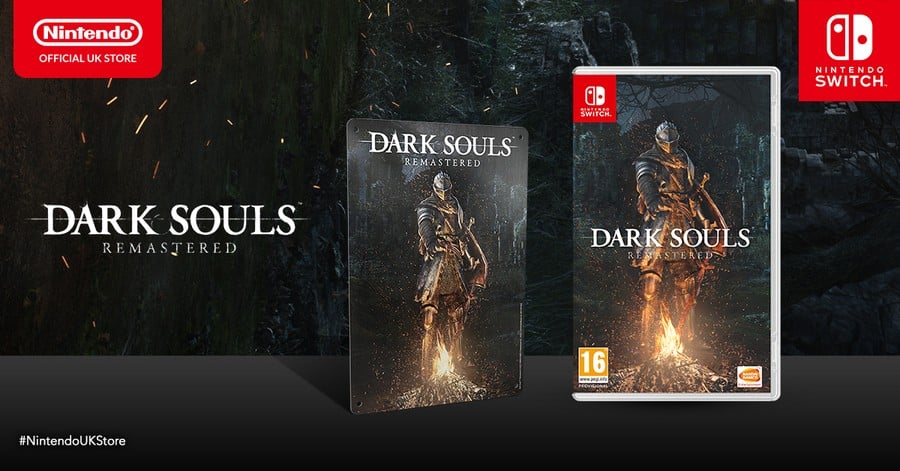 It's almost time for the Nintendo Switch to visit Lordran, a Gothic kingdom filled with dangers and creatures in all manner of monstrous forms. It's a place where you'll almost certainly die, over and over again. Okay, that might not sound like an attractive premise for a video game, but its war of attrition makes for one of the most rewarding experiences you'll ever play. From memorable boss designs to terrain that wants to kill you as much as its vicious denizens, Dark Souls: Remastered is a game like no other on Switch.
If you plan on picking this up for your new favourite handheld device on the 25th May, you might be interested in this cheeky bundle from the Nintendo Official UK Store which gives you not only a copy of the game, but an exclusive collectible metal plate as part of the deal. Not too shabby.
The Nintendo Official UK Store was also offering a bundle with the metal plate and the lovely Solaire of Astoria amiibo... but of course that sold out almost immediately! 
The nice folks at the Nintendo UK Store are currently running a prize draw where you could win a SNES Mini pack also. That's definitely worth a punt.
Let us know if you plan to pick up Dark Souls with this charming metal plate with a comment below...