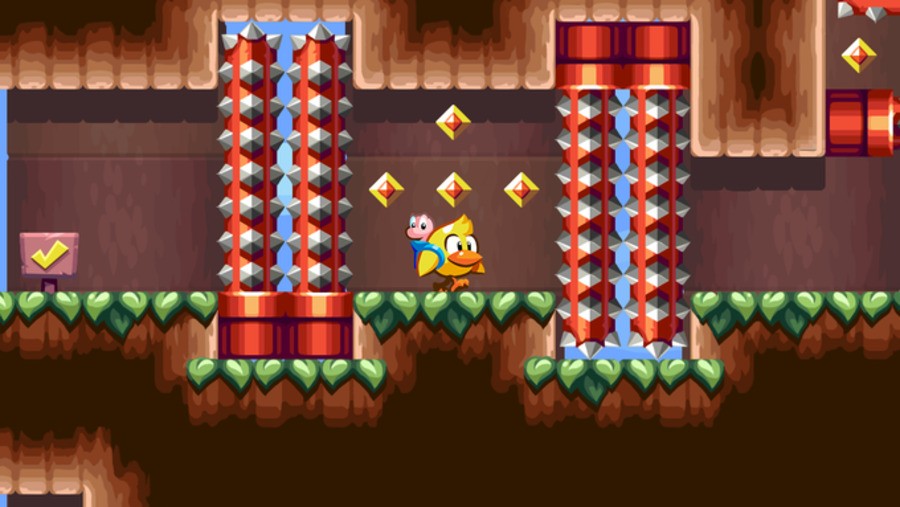 Remember that Chicken Wiggle Switch Kickstarter we mentioned not so long ago? Well it's live, baby - and comes complete with a target goal of just over £20,000 ($30,000).
Chicken Wiggle Workshop takes all of the lovely content seen in the 3DS version and gives it a welcome lick of HD paint. The "Workshop" part of the title has been added to emphasise the fact that the game ships with a level creation tool - something which has allowed 3DS players to cook up loads of challenging stages, all of which will be accessible on Switch. Oh, and you'll be able to toggle between classic and HD visuals at any point, too.
The campaign currently sits at just under £6,000 ($8,000) from a little over 370 backers. It has 29 days remaining to hit its funding target.
Will you be laying down some sweet, sweet cash to support this venture, or have you already had your fill on the 3DS version? Spit some feathers in the comment section to tell us.
[source kickstarter.com]