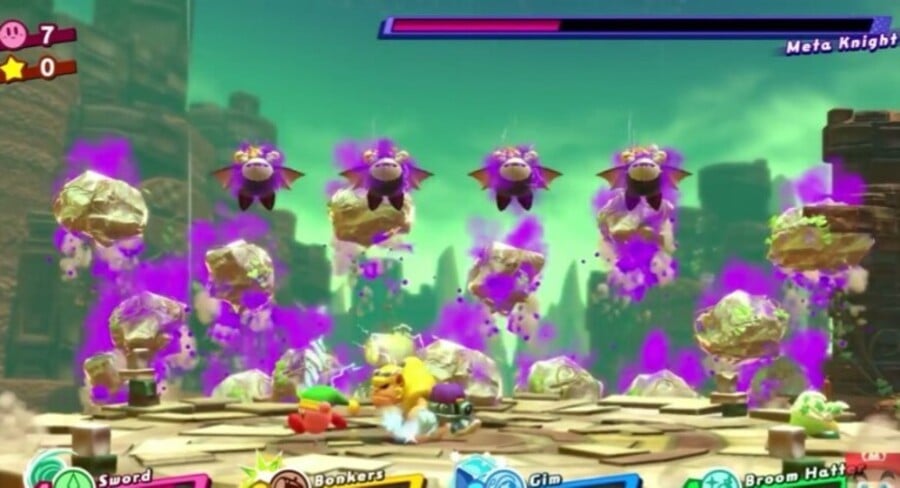 Here at Nintendo Life, we're more than a little excited for the latest entry in the Kirby series. In fact, we're so hyped for it we even put together 26 of our favourite facts about the upcoming co-op platformer. Well, now Nintendo has released a new Japanese trailer for Kirby Star Allies, this time focusing on long-time series baddie Meta Knight...
It looks like the masked villain is going to be quite the handful in the upcoming title, including the ability to duplicate himself and the power to levitate and throw boulders. Combining the powers of all four characters is going to be key to defeating him here, especially since he can parry your attacks too. Gulp! Check it out below...
Let us know what you make of this latest trailer, and don't forget to check out our hands-on preview of the game as well...
[source youtube.com]