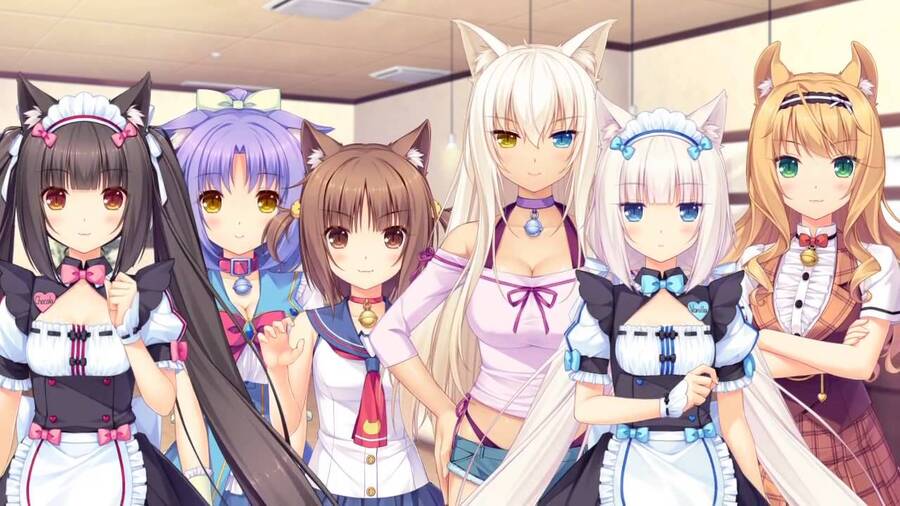 Neko Works confirmed that it is bringing its visual novel series Nekopara to Switch a short while ago, and it has now been revealed that the Nintendo port will benefit from additional content.
Set in a world where humans live alongside catgirls known as "Nekos", Nekopara has already been a considerable success on Steam, selling over a million copies since its launch in 2014 - despite the fact that, as a game, it offers an incredibly limited amount of interactivity. Must be those catgirls, we guess.
The Switch version will have updated graphics, a new theme song, and even some new story episodes. The original game was released in censored and uncensored versions - the latter containing nudity and sexual themes - so we'd guess that the Nintendo edition will be the former rather than the latter.
The release is confirmed for Q3 this year, and given that an English-language version of the PC original exists, there's a chance we could see this come to the west. Let us know if you're interested by posting a comment below.
[source gonintendo.com]