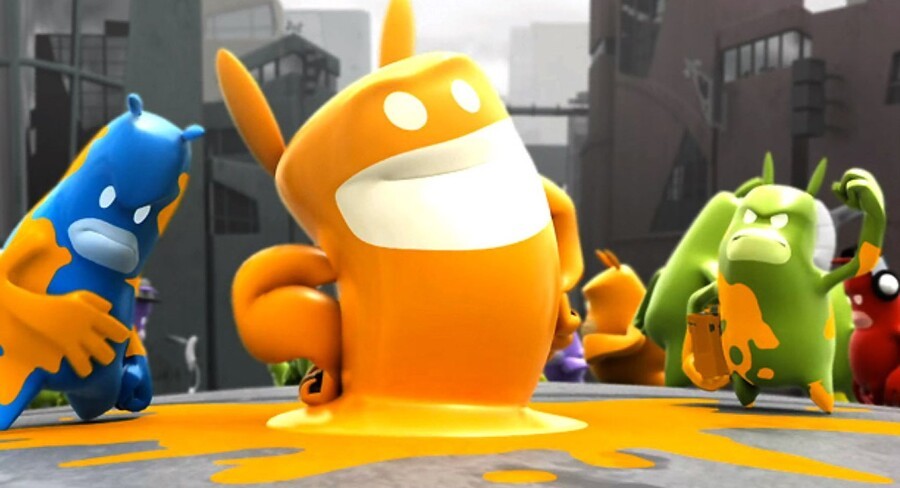 Having already been released on PS4 and Xbox One, publisher THQ Nordic is planning to bring the remastered version of de Blob to Nintendo Switch in 2018. It originally appeared on Wii in 2008, and reviewed pretty well here at Nintendo Life at the time.
The new version will feature new and updated textures that take advantage of Switch's more robust hardware, but it'll still feature the same colour-coded platforming gameplay that made the original version so enjoyable back on Wii. If you've never played it before, you're tasked with saving Chroma City from a black and white fate by painting this urbanised locale in all manner of colours. There's a story mode as well as support for four-player split screen local multiplayer with eight different modes.
We expected the remastered de Blob was going to make an appearance on Switch this year, and while we don't know exactly when it'll drop, it's good to see an underrated platformer getting a second chance at success on a Nintendo platform. Let us know what you make of the news below...