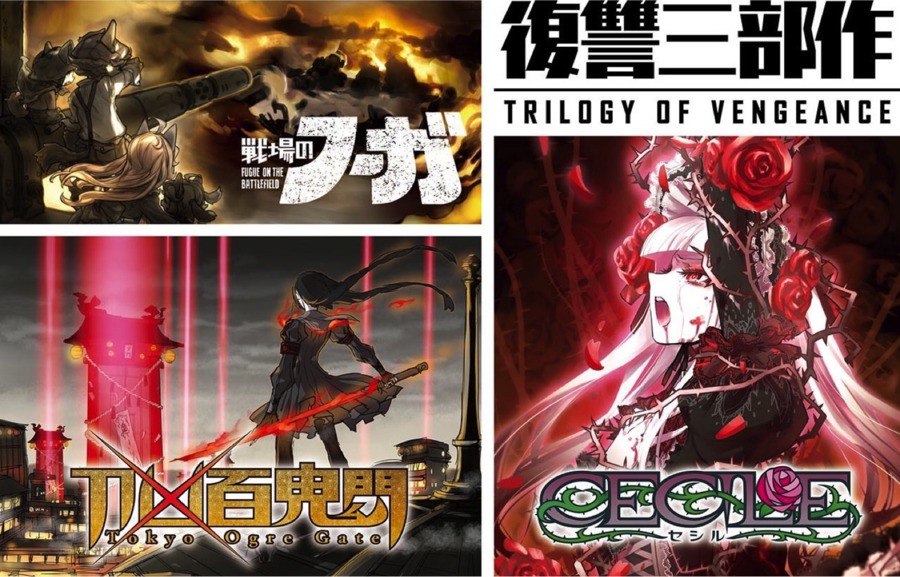 CyberConnect2, a Japanese developer perhaps best known for its .hack and Naruto titles, has announced a completely new vision for the company going forward, including the news that it will be bringing its 'Trilogy of Vengeance' games to the Switch.
This new business strategy is a celebration of the company's recent 20th anniversary. The biggest development to arise from this is the fact that CC2 will now be developing its own completely original properties, publishing their own titles across the world. Alongside this, it has been revealed that the company is currently working on three major projects.
Two of these concern anime; the first is a completely original project, while the second revolves around assisting animation studio TriF to create an anime called MECHA-UDE. The third, however, is a trilogy of games that are set for a worldwide release on Nintendo Switch. You can see more information about all three below.
Fuga on the Battlefield (War x Vengeance x Kemono)
A 20-year anniversary title of Little Tail Bronx! An action strategy RPG depicting hope and despair.
Tokyo Ogre Gate (Schoolgirl x Vengeance x Steampunk)
Cut down evil in the ogre capital. High speed parkour style slashing action!

Cecile (Gothic Lolitas x Vengeance x Witches)
An exciting new tale depicting a crazy world, the scramble for the witches' hearts! 2.5D side scrolling ultra fun witch action!
One night, when the moon is full, four sisters enjoying a carefree life are summoned to an old castle by their mother. Waiting for them is a "ceremony" which will turn them into witches. Due to the ulterior motives of their mother, the four sisters are stripped of what they cherish most.


So three new games in one, and plenty more besides! Will you be checking out this trilogy when it arrives on Switch?
[source cyberconnect2.ca, via gematsu.com]