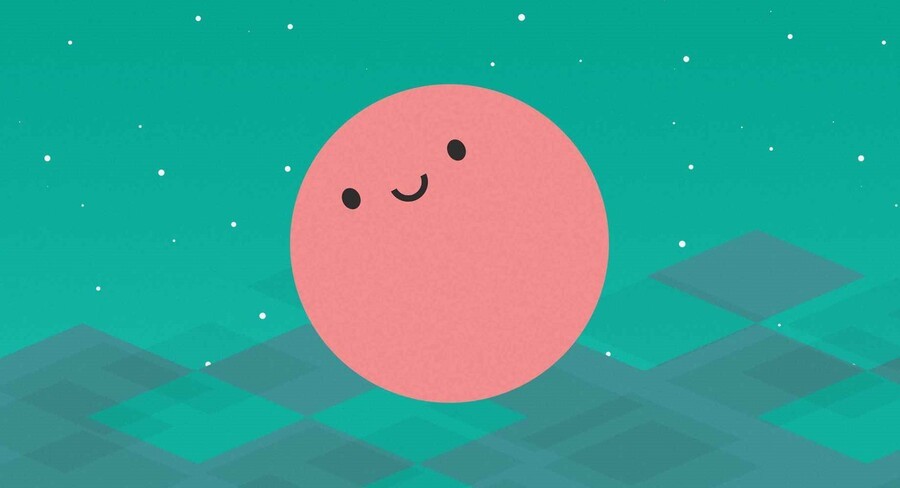 If you're are recovered from last night's Nintendo Labo hype, you'll notice that there's another fun packed European Nintendo Download to enjoy! This week's haul brings in plenty of new titles to choose from, including two versions of the gory Darkest Dungeon, the light-hearted puzzling of Tales Of A Tiny Planet and the blob-based RPG world of Ambition Of The Slimes. So break out your bank card and prepare to give your balance and good battering with these top new releases and deals...
Switch eShop
Darkest Dungeon (Red Hook Studios, €21.99/£17.99) - Darkest Dungeon is a challenging gothic roguelike turn-based RPG about the psychological stresses of adventuring. Recruit, train, and lead a team of flawed heroes through twisted forests, forgotten warrens, ruined crypts, and beyond.
Darkest Dungeon: Ancestral Edition (Red Hook Studios, €30.99/£25.99) - The Ancestral Edition includes the Darkest Dungeon core game plus the following content packs: The Crimson Court and The Shieldbreaker.
Tales Of A Tiny Planet (Joindots, €19.99/£17.99) - Tales of the Tiny Planet tells the story of a Planet searching through the galaxies for his lost friends. You have the ability to manipulate the world elements to guide him safely through the galaxies in this Physics-Puzzle-Adventure. Will the missing planet be behind the next portal? Find out, Beat the high-score or compete with your friends in this new Physics-Puzzle!
ACA NEOGEO POWER SPIKES II (HAMSTER, €6.99/£6.29) - Power Spikes II features its own Hyper Mode where the world's strongest eight teams compete along with the World Men's and World Women's teams in this futuristic fighting volleyball. In Hyper Mode, commands for special serves and spikes can be input for an intense battle.
Ambition Of The Slimes (Flyhigh Works, €5.00/£4.99) - Slimes are surprisingly versatile - they can use magic, they can multiply, they can use special abilities...but no matter how capable they are, unfortunately, they usually end up bashed into a mush, sometimes not even by the protagonist of the game but by a village commoner! Don't miss our review.
Oh... Sir! The Hollywood Roast (Gambitious, €3.49/£2.99) - The boys are back , and they look better than ever! Oh…Sir! The Hollywood Roast is a brand new spin-off to the surprise indie hi, Oh…Sir! The Insult Simulator. This time around we're taking tinsel town down a few notches, whilst classing up the joint.
Oh... Sir! The Insult Simulator (Gambitious, €2.29/£1.99) - It does exactly what it says on the tin. Take on AI, players in local multiplayer or strangers online in this insult flinging comedy roast simulator.
Qbik (Forever Entertainment, €4.99/£4.04 - €4.49/£3.00 until February 1 if you own Sparkle 2 EVO, Violett or Frederic) - Enter the world of Qbik and explore a square land full of brainteasers, puzzles, and riddles – traverse all 63 levels and discover the origin story of this square little fella!
Rally Racers (System 3,  €9.99/£8.99) - Wacky cartoon racing at its best, Rally Racers is an action packed family racing game that's fast and furious fun for all.
World To The West (Rain Games, €19.99/£17.99) - A teleportation-mishap, a broken contract, a mysterious tree and a foolhardy expedition set the stage for our four heroes. Follow Lumina, Teri, Knaus and Clonington on a rip-roaring adventure full of twists and turns through the World to the West! Here's our review.
Baseball Riot (10tons, €4.99/£4.49) - Available 19th January. Help Gabe Carpaccio take vengeance on the unholy alliance of his former team and a corrupt energy drink manufacturer Explodz Inc.!
BRAWL (QubicGames, €9.99/£8.99) - Available 19th January. Step into the darkness of The Emporium with 8 unique characters, each with a rich back story and a surprising plot-twist.
Nuclien (SPRINGLOADED, €3.49/£2.99) - Available 19th January. Count as fast as you can in this mind-splitting game that forces you to locate numbers as fast as possible, and flip your perspective backwards and forwards at an almost impossible rate!
Vesta (FinalBoss Games, €14.99/£13.49 - €12.74/£11.46 until 26th January) - Available 19th January. Join Vesta as she explores various environments over 36 levels full of obstacles and enemy robots. She'll need her brains and DROID's power to traverse this varied landscape, properly manage the little energy left in the complex, solve the numerous puzzles she finds in her path, and even fight to survive.
ChromaGun (Pixel Maniacs - £19.99). Available 22nd January. In this love letter to the Portal series, use a paint-throwing gun to solve environmental puzzles and explore myriad test chambers on your Switch.
Arcade Archives DOUBLE DRAGON (HAMSTER, €6.99/£6.29) - Players can change various game settings such as game difficulty, and also reproduce the atmosphere of arcade display settings at that time. Players can also compete against each other from all over the world with their high scores.
Demos
Death Squared: The Employee Evaluation | Demo (SMG Studio) - Free
League Of Evil Demo (Ratalaika Games, Free) - Use your acrobatic skills to punch your way through levels filled with deadly traps and defeat your enemies. The world is counting on you!
DLC
Stern Pinball Arcade: Limited Edition Add-on Pack 1 (FarSight Studios, €8.48)
This add-on pack includes the pinball tables: AC/DC Back in Black Limited Edition, AC/DC Let There Be Rock Limited Edition and Star Trek Enterprise Limited Edition 
Stern Pinball Arcade: Limited Edition Add-on Pack 2 (FarSight Studios, €8.48)
This add-on pack includes the pinball tables: Mustang Limited Edition "50 Years" and Ghostbusters Limited Edition 
LEGO Marvel Super Heroes 2 - Champions Character Pack (WB Games, €1.99)
Ms. Marvel! Nova! Miles Morales! This generation's greatest Super Heroes unite with other young heroes from around the world to form The Champions! If you download, you can play as: Ironheart, Devil Dinosaur, Moon Girl, Viv Vision & Sparky, Amadeus Cho, Nadia Pym Wasp, Kate Bishop and Nova.
Chess Ultra: Pantheon Game Pack (Ripstone Publishing, €5.99)
This pack features a Roman temple where Imperial Roman soldiers clash on a stone checkerboard.   Chess is a battle, and what better chess pieces to do battle with than the Imperial Roman army!    
Darkest Dungeon: The Crimson Court (Red Hook Studios, €8.99)
Darkest Dungeon: The Crimson Court is the first expansion for the grim and gothic RPG by Red Hook Studios. Crimson Court is a parallel campaign experienced alongside the main Darkest Dungeon content that will provide you with new challenges and variation at every difficulty level.
Darkest Dungeon: The Shieldbreaker (Red Hook Studios, €3.49)
The Shieldbreaker is a powerful ally in the fight to reclaim the Estate and banish the evil that squats in the Darkest Dungeon. A highly-tactical and solid damage dealing hero, she truly excels when countering monsters with high protection and those who guard their allies. 
Pic-a-Pix Deluxe - Classic 01 (Lightwood Games, €2.99)
An additional pack of classic black-and-white puzzles in various sizes. 
Xenoblade Chronicles 2: Expansion Pass (Nintendo)
New contents for owners of the Season pass are now available! Details about individual elements of the Expansion Pass will be released in the future. 
Quests: 
Passion of the Artisan 
M.I.A. Nopon 
Industrial Sort of Tour 
Midnight Feasting 
The Lone Watchman 
Helpful items: 
Driver Essentials Set 2: Rare Core Crystal x10, Legendary Core Cystal 
x1, Overdrive Protocol x1 
Tora's Favourite Thing: Juicy Samod x3 
Poppi α's Favourite Thing: Fizz Juice x3 
Charming Driver Gear: Auto-Balancer x1 
3DS eShop
Picross e8 (JUPITER, €5.00)
The 8th game in the Picross e series! It retains all the functions of Picross e7, with all-new puzzles. Enjoy Picross in a comfortable play environment refined from all the previous series.
Raining Coins (Crazysoft, €3.99/£3.59)
The skies have opened up but it's not raining cats and dogs! It's raining gold coins! Help poor Eve catch the gold coins and buy the toys she loves. Super addictive family game fun for kids, teenagers and grownups. New 3DS only.  
Link-a-Pix Color (Lightwood Games, €7.99)
Link-a-Pix is a clue-linking puzzle where every grid has a picture hidden inside. The aim is to reveal the picture by painting paths to link the clues.
That's everything for this week - let us know what you'll be downloading in the comments below.