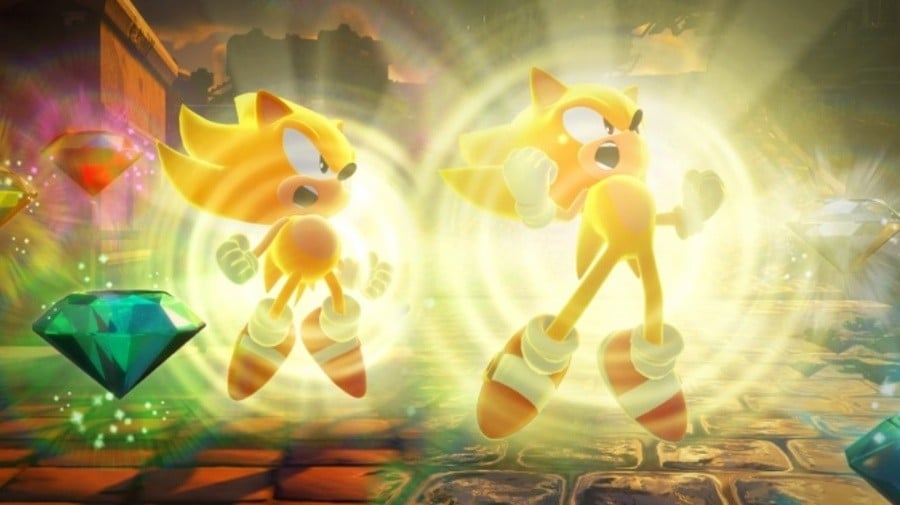 After the excellent Sonic Mania graced consoles late this summer, fans were hoping that SEGA would be able to replicate the success with Sonic Forces and give the hedgehog one of his greatest years. Unfortunately, Sonic Forces turned out to be a bit of a dud; not a bad game by any means, but nothing particularly great either. SEGA isn't quite ready to give up on the title yet though, as it just revealed a bit of DLC that fans will no doubt appreciate.
Super Sonic has been added to the game, allowing fans to play as the powered-up version of Sonic in either his classic or modern forms. The DLC is available for free right now and will be for the next few weeks, but on 23rd January, SEGA will start charging $1.99 / €1.99 / £1.69. Here's a trailer showing him off:
What do you think? Did you like Sonic Forces? Will you be giving Super Sonic a try? Share your thoughts in the comments below.