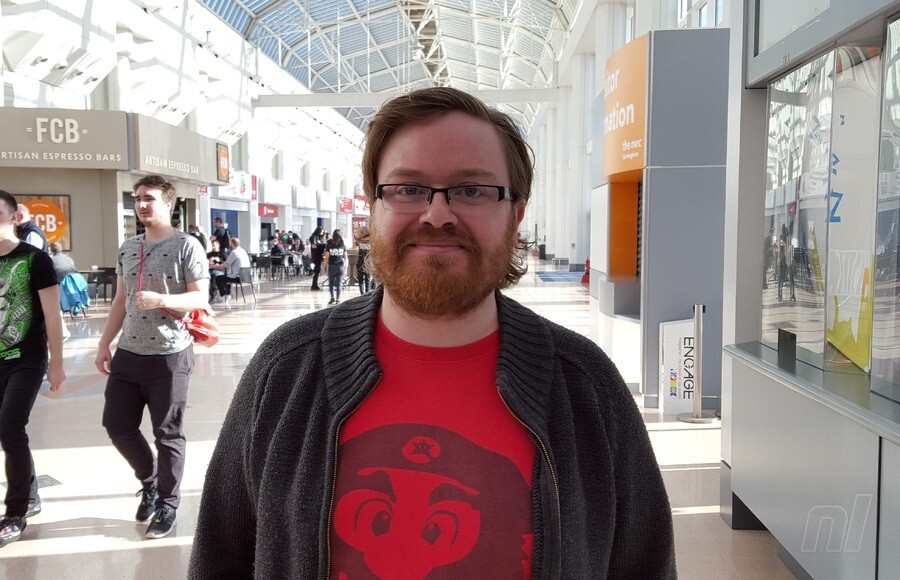 As the headline makes clear, I'm bidding a fond farewell to Nintendo Life to go on a different path; I'll hand over the editor's hat on New Years' Eve. I was asked to 'announce' this myself, making this the toughest article I've written to date.
My new role will be as Product Manager for CIRCLE Entertainment / Flyhigh Works, a publishing duo that's been doing amazing things in Japan and Asia and has enjoyed successes in the West over a number of years. Some of its notable Switch releases in the West this year have been games like Kamiko, VOEZ and Deemo, and I'll be working on various upcoming titles for North America and PAL territories. It's a big opportunity and, in reality, it had to be for me to leave a job as unique and fun as the editor role at Nintendo Life.
I started on Nintendo Life as a voluntary 'DSiWare reviewer' way back in January 2011, so naturally my first review was Spot the Differences on WiiWare. Despite being a graduate in literature I'd always been extremely shy about sharing any of my writing, so to post a review of a game and get positive comments was a lovely moment for me; my love affair with the site grew from there. Within months I'd reviewed some big games like Ocarina of Time 3D and started writing editorials, and by that first Summer I was 'features editor'. The goal was simple - to have regular articles that just embrace and chat about games and get us all talking and commenting. I had lots of support from the editor at the time James Newton and the Triforce of directors - Anthony, Damien and Darren.
I was features editor while studying a pointless but intriguing postgraduate degree; I'd decided to do that after leaving a well-paid job because, ultimately, I followed my gut instinct in seeking a career and life that would truly suit me. During my two years of study I feared that my idealistic choice would backfire, but as I graduated the chance came up for a job with Nintendo Life. I would spend my days writing news, reviews and features about Nintendo - how can that be a job?
The full time 'Nintendo Life' - which is a lifestyle, that's for sure! - started for me in October 2013, becoming the editor in April 2014; it was life changing. I moved to work out of an office in England and friendships grew, and then due to the wonders of 21st Century living I came back to Scotland in 2016 to work remotely and build a new life. I know how lucky I've been to have that flexibility.
My job with Nintendo Life has been extraordinary for me, transforming my prospects and perspectives. I've travelled to London (a lot), Paris, Frankfurt, Hamburg and more for events, I've met developers with enviable talent and energy for life. I've met gamers and enthusiasts that share a glorious love for gaming. So many of my favourite moments are from talking with creators, particularly indies that produce their games through sheer passion and willpower. I've played hundreds of games, written about hundreds more, and loved it.
I've also made a lot of friends. I want to thank everyone I've worked with in the Nintendo Life team, past and present, dozens of people that have written for the site during my time. Some of my favourite people that I've never actually met face-to-face are in that writing team, and their passion for the big N - their distinctive voices and styles - make the site what it is. I've had so many great moments with them.
The site has grown and evolved so much, too. Its growth has been extraordinary, to the point that nowadays I cling onto its coat-tails. In some ways my departure is well timed, with that in mind - I've written nearly 10,500 articles over the years (news, reviews, features etc), and it rather feels like it! It's a unique and fulfilling job, but it's also all about long hours spent primarily online. The internet itself has evolved too - we've seen the site's YouTube channel grow rapidly with Alex, the way people consume media and news is changing, and it's hard to keep up day-to-day. A fresh editor leading the way (my successor will be announced tomorrow) will be good for the site. I've given as much as I can to Nintendo Life and have treasured it, but the time's right for a fresh challenge.
I want to finish with three important thank you messages. First, to the site Directors and also my best friends - Anthony Dickens, Damien McFerran and Darren Calvert. Their impact on my life can't be underestimated, as they've always seen the best side of me and embraced it. They've supported and encouraged me, backing my work and making it incredibly fun and rewarding. They've been, and will continue to be, close friends - I owe them so much.
Second a little public thanks for my family, who didn't even blink when I told them I was leaving a good job to go back to university, nor when I told them I'd write about Nintendo for a living. They've always supported me no matter what I do, and that means more than they know.
Finally I want to thank the Nintendo Life community. All the contributors and readers, all of you that read our articles and those that leave comments. I've had some great times hosting live blogs, in particular, where the chat has had me in stitches. We'll always have the infamous 'VGX awards' live blog, the closest I ever came to a public meltdown; I have a lot of special, weird, bizarre and funny moments to take with me.
So, thank you. Keep being awesome, keep being nice to each other, keep playing video games, and keep living the Nintendo Life.