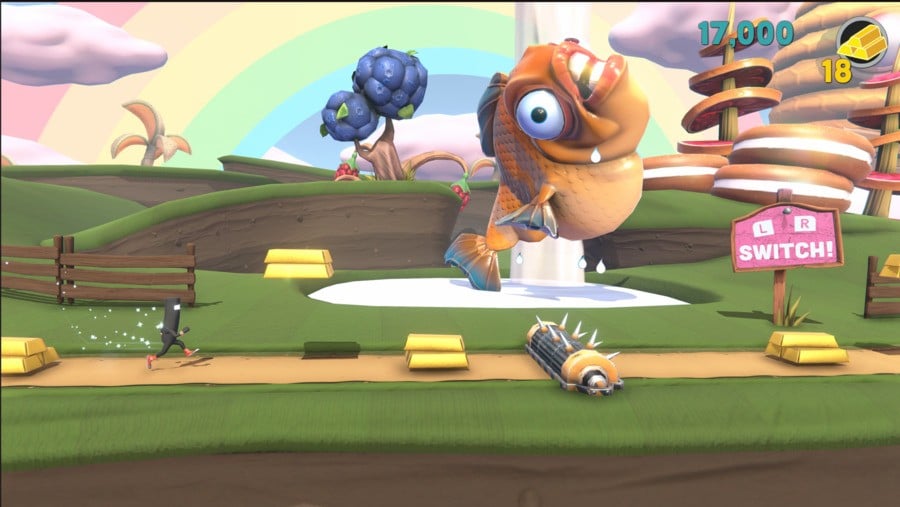 When it comes to budget / indie retail games on the Nintendo Switch, Nicalis has established itself at the forefront of the industry. Often loading its retail editions with neat game manuals, stickers and more besides, they're become a popular purchasing option.
Nicalis has now announced that it's bringing Choice Provisions' Runner3 to retail, which will include "bonus goodies like a full-color instruction booklet, mini-CD soundtrack sampler and possibly another secret surprise". It's due in the first quarter of 2018 (as is the eShop release), and below is a humorous excerpt from the press release.
"Some games just belong on physical cartridges, and this is clearly one of the most deserving," says Nicalis president Tyrone Rodriguez. "We can't wait for people to get their hands on Runner3—literally."
"We know everyone's going to love Runner3, but I'll bet you're going to love it even more in tiny little cartridge form," says Choice Provisions co-founder Alex Neuse. "Just try not to lick it—play it!" adds Mike Roush, also a co-founder of Choice Provisions.
Will you be tempted to get the retail version of this one?