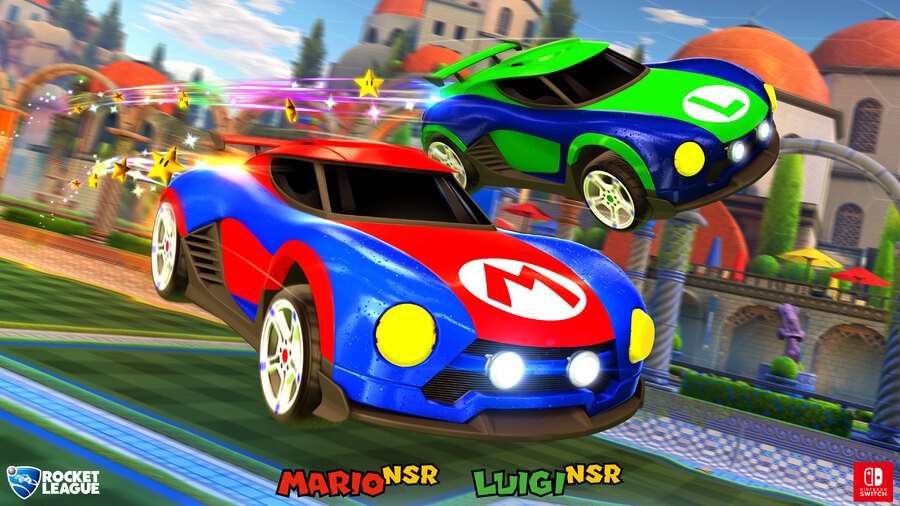 Rocket League seems to have been a major hit on the Switch eShop, having nestled near the top of the store's charts for a number of weeks. Psyonix is keeping busy too, lining up a performance-boosting update that's due on the Nintendo Switch imminently.
Some have been waiting for the retail version, however, announced a while ago with Warner Bros. assisting on publishing duties. Now details have been confirmed for the Switch version - Rocket League Collector's Edition arrives in North America on 16th January, Oceania on 24th January, 'Central Europe' on 25th January and UK, Nordics and wider Europe on 26th January. It'll cost $39.99USD / €39.99 / £34.99.
That's about double the download price, depending on region, but the retail iteration will include the following.
Rocket League Full Game
Supersonic Fury DLC Pack
Revenge of the Battle-Cars DLC Pack
Chaos Run DLC Pack
Aftershock DLC Car
Marauder DLC Car
Esper DLC Car
Masamune DLC Car
Customization Items inspired by DC Comics' The Flash
Limited Art Print by Psyonix Concept Artist, Jay Zhang
In UK money the included DLC (the packs and cars) are sold for a combined £15 on the eShop, plus there are the items inspired by The Flash and the Art Print to consider. That does justify the price tag if you're happy to have that DLC and pay more, plus of course you'll have a nice box and cartridge.
It is worth noting that the recommended price is higher than the PS4 / Xbox One equivalents - the following reasoning is given on the official blog.
As many of you have likely noticed, the MSRP for Rocket League Collector's Edition is $10 more on Nintendo Switch than the same version on other platforms. As much as we tried to keep the retail price down, the reality of the Switch's increased cartridge manufacturing costs meant that the MSRP had to be higher as well. That said, we are still VERY confident that players who join us from the retail side will get plenty of enjoyment from what Rocket League has to offer and we look forward to welcoming them to the community next month!
Or you can get the base game for less on the eShop - it's a tough choice, but for big fans of the game this retail version is guaranteed to be tempting.
Are you a big Rocket League fan, and are you going to pick up the Collector's Edition?