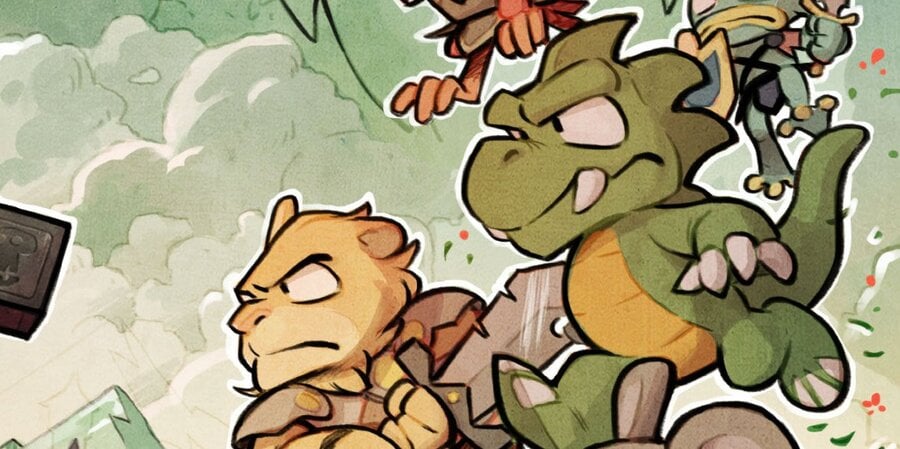 We absolutely adored Wonder Boy: The Dragon's Trap when it landed on the Switch eShop earlier this year; Lizardcube's retro remake took the Sega Master System classic and improved on it in every way possible.
Of course retro gamers love nothing more than collecting boxes and game cards, so having this game as a download only option wasn't ideal. Enter publisher Nicalis, who has struck up a deal with DotEmu to give the game a physical boxed release at some point in the future.
Here's what Nicalis CEO Victor Rodriguez had to say about this partnerhip:
We're huge fans of the Wonder Boy series, and we believe that Wonder Boy: The Dragon's Trap deserves the full physical retail treatment that was given to our own games like The Binding of Isaac: Afterbirth+ and Cave Story+. We've got a deep respect for DotEmu; this is an exciting partnership for us.
DotEmu CEO Cyrille Imbert was equally as enthusiastic:
Thanks to Nicalis' experience and passion for classic games, Wonder Boy: The Dragon's Trap will be available on physical cartridges and discs in retail stores—just like in the old days. This is awesome! A full retail release of Lizardcube's masterpiece is a great way to reflect the spirit of the game and its history.
No firm release date has been given for the boxed version of the game yet, nor has the artwork been revealed yet. But let's hope for a lovely blue gridlines to give it a true Sega Master System look.
Do you plan to pick this one up? Let us know with a comment below.