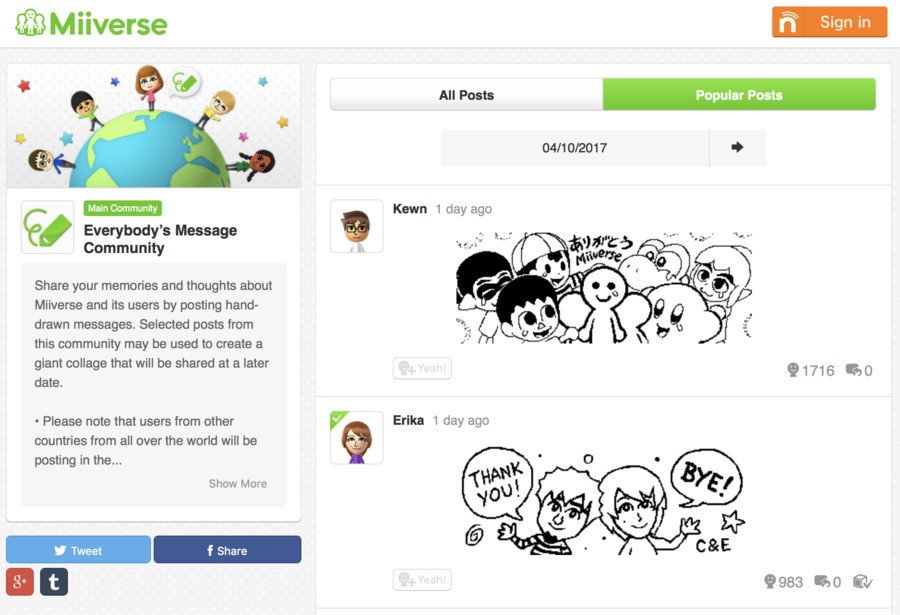 The clock is ticking on Miiverse, with the service due to close forever on 7th November. Sensing the Miiverse communities sadness, Nintendo has added a special 'Everybody's Message Community' recently which has the following aim:
Share your memories and thoughts about Miiverse and its users by posting hand-drawn messages. Selected posts from this community may be used to create a giant collage that will be shared at a later date.
So far the community has been inundated with kind doodles and there are more than a few sad Kirbys as you scroll through all the user contributions.
It's a nice send-off for the Miiverse service, we think. Why not submit your own hand-drawn message? Hopefully it will be included in the giant collage which memorialises this quirky social network, which was obviously too good for this twisted, unforgiving world.
[source eurogamer.net, via miiverse.nintendo.net]