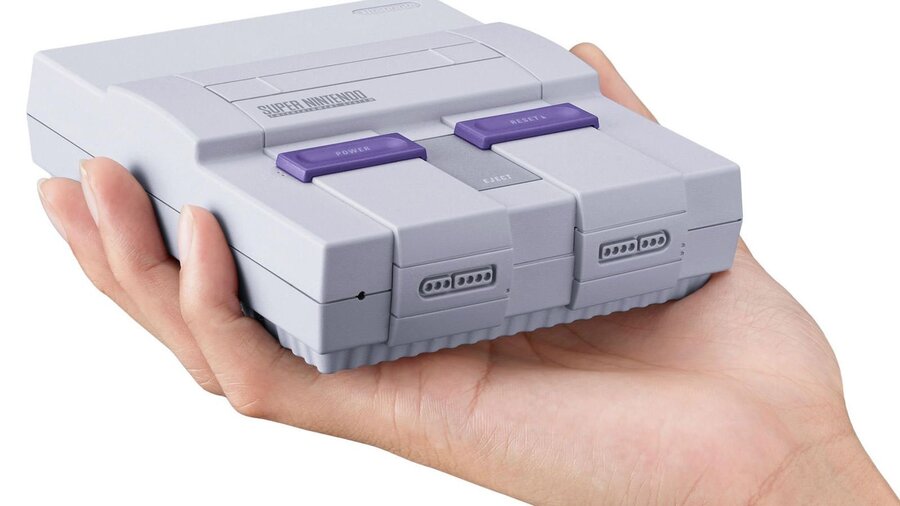 It wasn't a surprise that the SNES Mini had such a massive launch; sales of the NES Mini and pre-orders indicated that there was a lot of interest. Even so, its sales were going to be anybody's guess, due to Nintendo's history of struggling to keep up with high demand. While the console was still tough to find at launch, it was certainly more manageable than its predecessor, and recent NPD results have indicated that Nintendo did indeed manage to churn out quite a high volume of units.
Though specific sales numbers are withheld, NPD analyst Mat Piscatella said that the SNES Mini was the highest selling hardware platform of the month of September, beating out the PS4, Xbox One, and even the Switch. The good news for Nintendo doesn't stop there, though, as the Switch came in second place, yet again out-performing the PS4 and Xbox One. Perhaps it's a bit of a surprise that the SNES Mini did that well, but all of this bodes very well for Nintendo as it heads into the busy holiday season; it seems that demand for the company's products is at the highest it's been in quite some time.
What do you think? Did you get an SNES Mini? How long do you think it'll be selling at the rate it has? Share your thoughts in the comments below.
[source venturebeat.com]