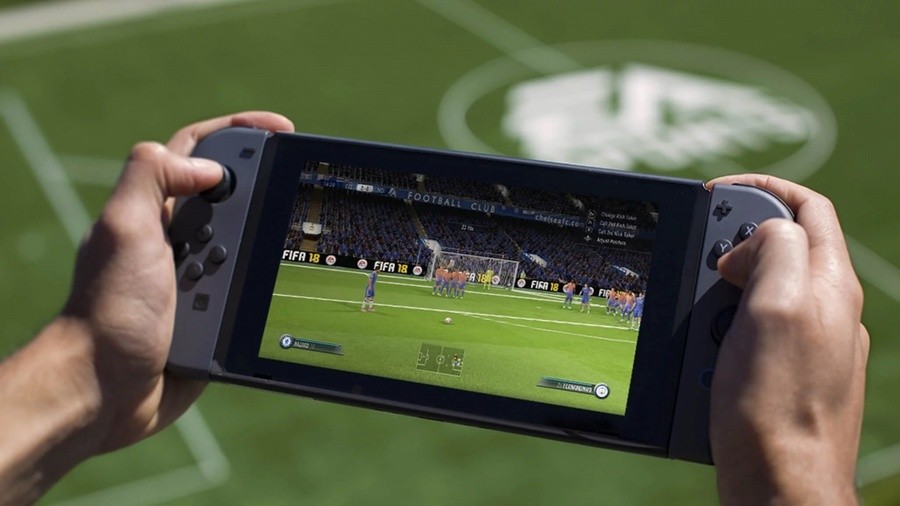 FIFA 18 has been a notable release on Nintendo hardware in the past week, a first for a number of years. Plenty of focus has been on assessing whether the Switch audience will back the game and, as a result, encourage EA to continue support. Based on initial UK launch results we'll need to get used to the Switch iteration continuing as secondary to its 'main' releases, however - at least if EA follows the money with its investment.
The football title took number one in the UK, of course, but it's the breakdown of sales that are most startling. 97% of sales units for the release were shared between Xbox One and PS4, leaving just 3% left over for Switch and 'Legacy' releases on Xbox 360 / PS3. In fact, in the single format results we can see that the hefty Xbox 360 userbase is still keen on the series; the 360 version finished 5th in the single-format chart with Switch in 7th place. 7th in the single-format results isn't necessarily terrible for the Switch version, but it is very modest by FIFA standards.
Moving on to other Switch titles, a host of familiar names are still shifting units and appearing in the all-format top 40. Mario Kart 8 Deluxe climbed a place to grab 10th, while Pokkén Tournament DX drops nine places to 14th in its second week. The Legend of Zelda: Breath of the Wild finished the week in 17th, while some GAME hardware bundles may have helped Rayman Legends: Definitive Edition move up to 18th.
Moving outside the top 20 we have Mario + Rabbids Kingdom Battle in 23rd, Splatoon 2 in 32nd and 1-2-Switch in 37th; throw in a decent contribution of the Switch version of LEGO Worlds in that title's overall top 10 placing and it was a decent week for games on Nintendo's latest system.
It's unsurprisingly quieter on the 3DS front, with Metroid: Samus Returns dropping out of the top 40 entirely. The only representatives for the portable are Pokemon Gold and Silver in 33rd (Silver) and 38th (Gold).
Let us know if you were among those to pick up FIFA on Switch; it'll be interesting to see how it performs in other territories, too.
[source chart-track.co.uk]