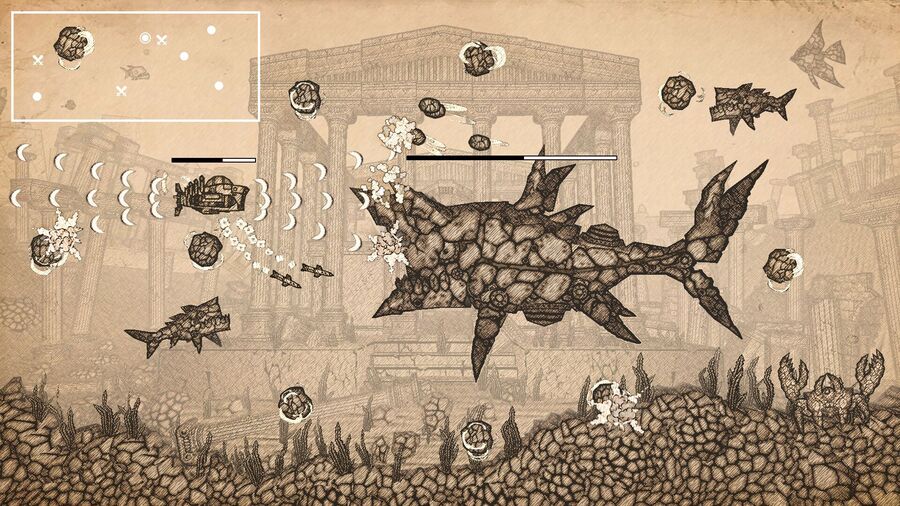 The Switch eShop already has some fascinating and exclusive releases, and one of these is Earth Atlantis. With an eye-catching visual style and solid monster-hunting mechanics it's tempted plenty to dive underwater on the hybrid system.
Nevertheless every game can get better, and Pixel Perfex has produced an update to tweak the game, primarily to make some parts of the game a little easier and more forgiving. The changelog is below.
---
- Drops the sub-weapon that you had equipped before you got defeated right at your restart point 
- Item boxes spawn much closer to the restart point and player's location
- Increased drop rates of items and sub-weapons
- Increased the player's ship speed
- Reduced the difficulty of some boss monsters, especially on Easy Mode
- Minor bugs fixed
- A new game icon
---
If your game hasn't updated automatically head to the + menu on the game's HOME screen window and kick it off manually.
Is this a game you've tried out, or are you tempted to do so now that there's been an update? Let us know in the comments.