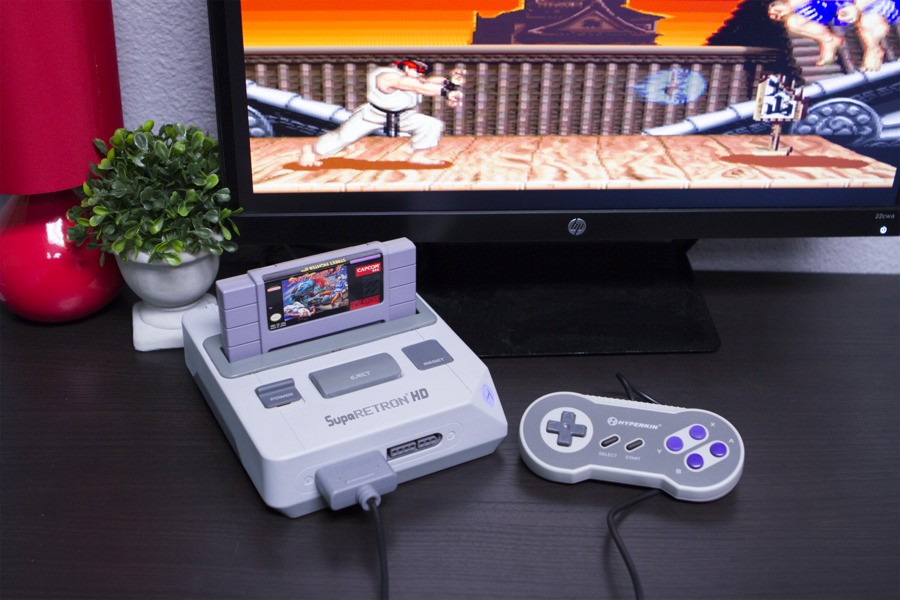 Hyperkin has given us a little more information on its forthcoming Supa Retron HD console, which launches later this year.
We already know that the new machine will output in 720p HD via HDMI and will boast a 16:9 / 4:3 aspect ratio switch, just like the Retron HD. It will also be capable of playing SNES cartridges from all over the world, and boasts composite AV output as well.
Hyperkin has now confirmed that the console - which comes with a $69.99 price tag - will ship with a custom controller that possesses a 10ft cable, which is longer than the one bundled with the upcoming SNES Classic Mini. You can see the pad in the new image above, along with the console working on a flatscreen TV.
Do you have your eye on this system, or are you still holding out hope of getting a SNES Mini? Let us know with a comment.