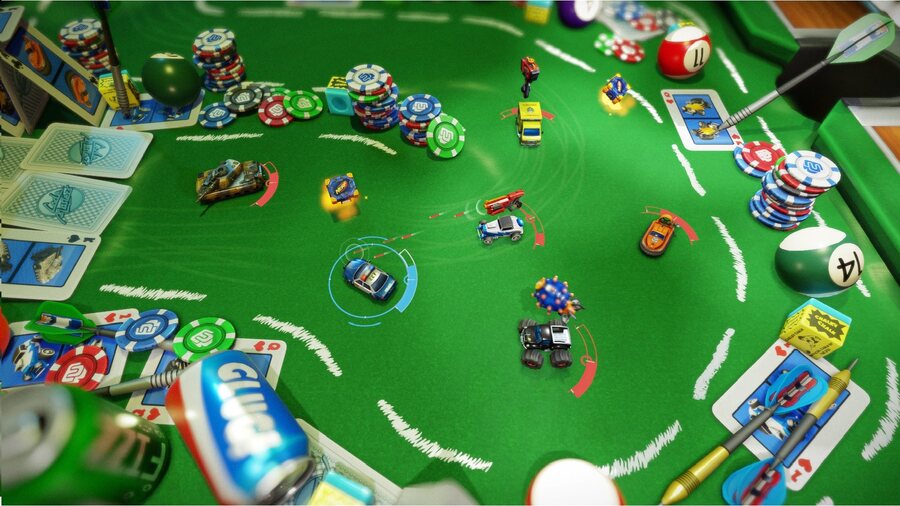 As the Switch continues to defy expectations and sell by the truckload, we're seeing more and more developers and publishers come round to the idea of supporting Nintendo's console with software.
Codemasters is a studio which has already stated that it's keeping a close eye on Switch, and now creative director Lee Mather has reiterated that stance.
In an interview with GamesIndustry.biz, Mather said:
Obviously we've been watching how the Switch is performing and it's selling really well. It probably wouldn't be suitable to have exactly the same game we have running on Xbox One and PS4, but there's certainly the possibility we'll look at doing something on Switch. We'll see what happens in future. It's certainly getting the market share to make it a valid place to be.
Codemasters was cautious in the way it supported the Wii U, and perhaps the failure of that machine is holding the veteran back when it comes to bringing games to Switch. 
However, with sales being so robust and Christmas on the horizon, it's going to be hard for companies to ignore the potential of Nintendo's hybrid; Micro Machines would be utterly perfect on Switch, so hopefully that will happen in the fullness of time. Keep those fingers crossed.
[source gamesindustry.biz]