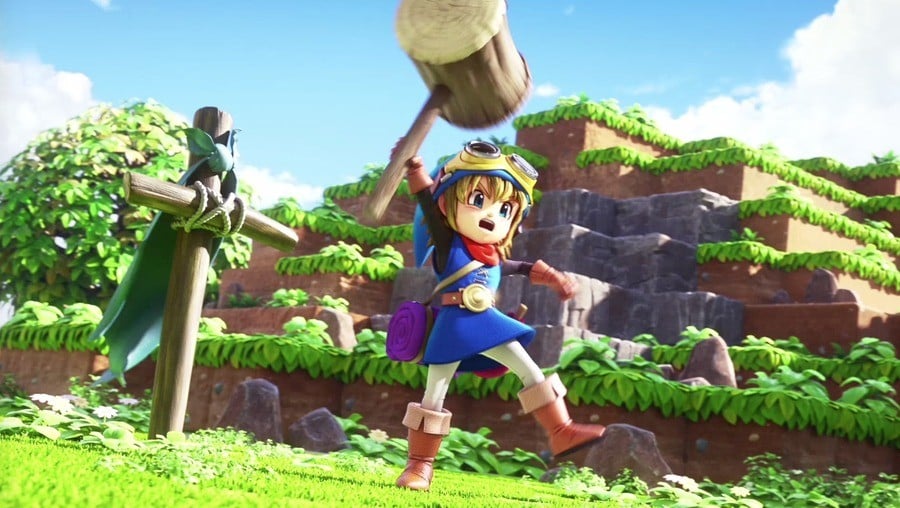 Today's Nintendo Direct was packed with cool announcements, one of which is the news that Dragon Quest Builders is coming to the Nintendo Switch next year.
Square Enix's game has already been a hit in its native Japan on PlayStation 4, and fuses together Minecraft-style construction with Dragon Quest RPG action.
The Nintendo Switch version will allow players to ride a Great Sabrecub in the game's free build mode, which is a neat exclusive; the Sabrecub boosts your speed and rewards you with special materials when defeating enemies.
The game launches in spring 2018.