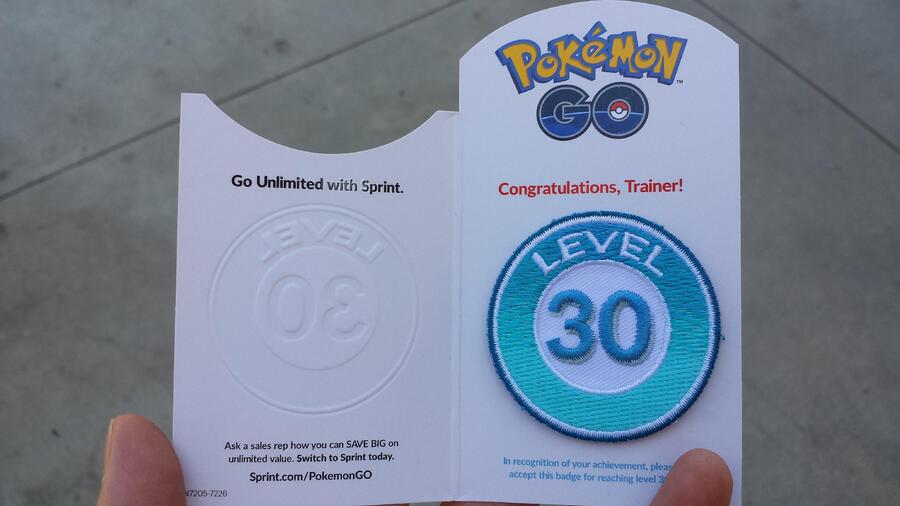 US-based telecommunications company Sprint is offering Pokémon GO players the chance to own a trainer level badge to show off their progress in the app. The company is handing out free level badges to anyone that visits one of the US stores and proves their level achievement to a member of staff. The levels that can be obtained are 10, 20, 30 and the top level cap of 40. Be quick though, as this is only while stocks last. 
It's unsure at this time which particular shops are taking part in the giveaway, as some online reports mention that it can be luck of the draw with some employees apparently not even aware of the offer. Sprint West area President Jerry Gallegos tweeted out an image of the badge, which you can see below:
https://twitter.com/JGSprintWest/status/896083077511888896 
This news comes after the annual Pickachu Outbreak event took place in Yokohama, Japan earlier this week with fans turning up in droves to celebrate the electric mouse. 
Will you be picking up a trainer level badge? Would you like to see other territories offering the same deal?
[source reddit.com]