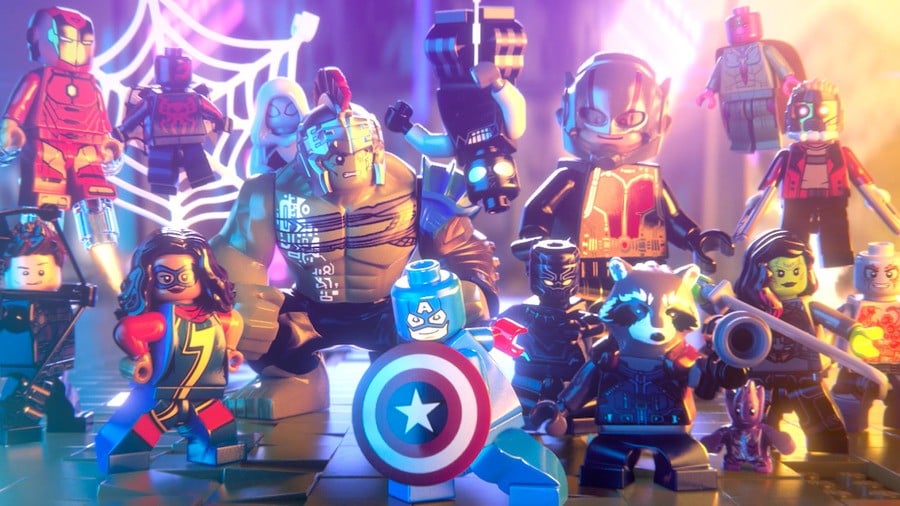 When we had the chance to try out Lego Marvel Super Heroes 2 recently we took the opportunity to ask the developer about the Wii U and Switch versions. We'd really enjoyed playing Lego City: Undercover on Switch and understandably wanted to know how the next Lego iteration would work on the new system.
TT Games seems to be moving on from last generation versions. There's currently no Xbox 360, PlayStation 3 or — more importantly — Wii U edition of the game. We asked the developer why we were not seeing it on Wii U: 
With this game and the other Lego title this year we've moved on to the next generation which enables us to push the boundary of what's possible by making the most of the new hardware.
While it's certainly a bit of a shame that we'll not be seeing Lego Marvel Super Heroes on the Wii U, it's good to see TT Games commit to matching features of the Xbox and PlayStation game on the Switch. 
The developer also confirmed that the Switch version will be "feature for feature" exactly the same as the PlayStation 4 and Xbox One versions. More interestingly, it was mentioned that this Lego outing supports two players with just one Joy-Con controller each. On Lego City: Undercover you needed a separate Pro Controller or additional pair of Joy-Cons to play the co-op mode. 
It may seem like a minor change but being able to play two player with just the Joy-Cons will be a big benefit for many players. Taking the Switch away on holiday like this now makes even more sense.   
Time will tell how the final game stacks up compared to the long list of other Lego games, but on the Switch it's already sounding like a must-play game for Lego fans.