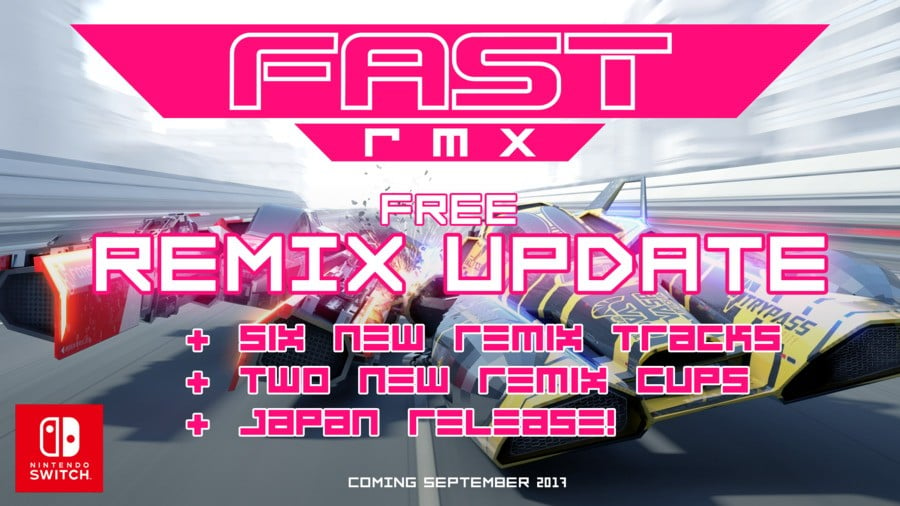 FAST RMX was one of our favourite Switch launch titles; it's pretty much everything we wanted from an F-Zero game, but without Captain Falcon and the gang.
The lovely folks over at Shin'en Multimedia just got in touch to let us know that there will be a "REMIX UPDATE" coming to FAST RMX at some point in September, which will add 6 new tracks and 2 new cups to play in the game. 
The update will be entirely free. Along with this generous update the game will then also be available in the Japanese eShop for the first time, costing 2200 Yen.
We have to say it's great to see Shin'en Multimedia continuing to support FAST RMX in such a way. Now might be a good time to pick up this excellent racer if you haven't done so already.