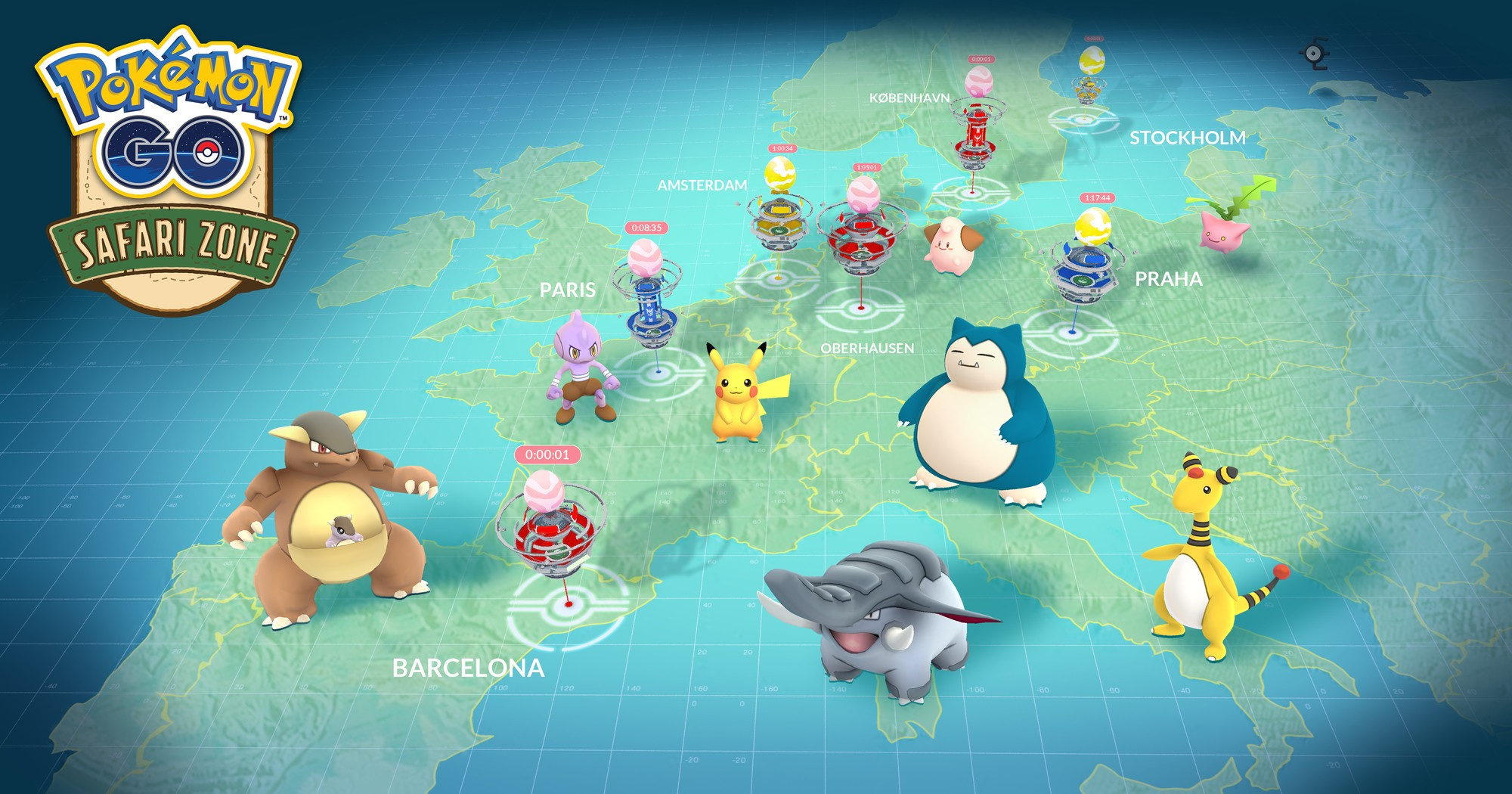 Passing the one year mark since Pokémon GO became a worldwide phenomenon, Niantic has detailed some of the upcoming worldwide events due to take place over the coming months. Previously it was announced that a special one day event would be hosted in Chicago where players could come together to celebrate the anniversary. Now more information has been revealed about what trainers attending the event can expect. 
Pokémon GO Fest (Saturday, July 22 taking place in Grant Park, Chicago, IL) is fast approaching, and we hope you're all as excited as we are. We wanted to share some details about how Pokémon GO Trainers everywhere can participate in a global challenge with Trainers at the event to unlock special rewards worldwide. During the day, there will be three Challenge Windows in which Trainers everywhere will work alongside those in Chicago to unlock global rewards. During the Challenge Windows, Trainers in Grant Park will attempt to unlock perks for Pokémon GO players around the world by catching certain types of Pokémon. Each Pokémon- type will be tied to a different perk, so Trainers at the park will need to carefully choose which Pokémon they catch. Will those in attendance try to catch Electric-type Pokémon to reduce the distance required to hatch Eggs, or Grass-type Pokémon to increase Stardust bonuses, or other Pokémon- types to secure a variety of other bonuses? Join in the action and find out!
For any trainers unable to make the event, there is still an opportunity take part by catching "as many Pokémon as possible during the challenge window to extend the duration of the bonuses unlocked by those attending" in Chicago. If enough Pokémon are caught from trainers across the world then a "mystery challenge" will be unveiled in Grant Park which, if successfully completed, will unlock a special bonus for all players globally. 
Along with this Niantic has announced seven Safari Zone events taking place at Unibail-Rodamco shopping centers across Europe. These special events will let players catch a "wide variety" of Pokémon from Kanto and Johto, including some Pokémon appearing in Europe for the very first time. Pokémon that could feature include Tauros, Corsola, Heracross, Farfetch'd and Kangaskhan. 
The Safari Zone events are due to take place throughout August and September. See below for details:
 August 5, 2017 
 Fisketorvet—Copenhagen, Denmark 
 Centrum Cerny Most—Prague, Czech Republic
 August 12, 2017 
 Mall of Scandinavia—Stockholm, Sweden 
 Stadshart Amstelveen—Amstelveen, The Netherlands
 September 16, 2017 
 CentrO—Oberhausen, Germany 
 Les Quatre Temps—Paris, France 
 La Maquinista—Barcelona, Spain
At this moment in time no UK specific Safari Zone event has been revealed, however there is a previously announced Pokémon GO event taking place at the Big Heritage festival in Cheshire across the weekend of 22nd-23rd July. Whether or not non-European Pokémon will appear at the UK event is still be determined.  
Finally, from 9th August - 15th August The Pokémon Company will be celebrating its annual Pikachu Outbreak event in Yokohama, Japan, which will now include a "special Pokémon GO experience". More information concerning Pikachu Outbreak will be announced over the next few days. 
Will you be attending any of the Pokémon GO worldwide events?
[source pokemongolive.com]