Splatoon 2 is about to hit stores, but it's arrived on the eShop in Japan and some have received their pre-orders early all around the globe. While trying to figure out the Nintendo Switch Online app and generally messing about, your humble scribe clocked the first in-game Miiverse-style posts, following on from equivalents in the demo version.
It's not Miiverse of course, but the spirit is there. We couldn't help but be amused and bemused by some of the early posts, so they're below for your entertainment.
A love for ponies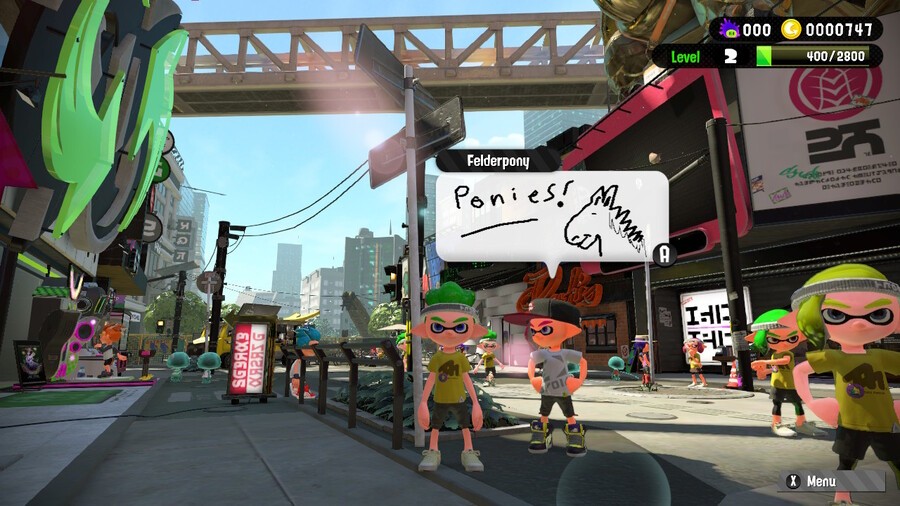 Boasting about getting early copies
A mutual appreciation of Nintendo hype
A simple hello, which is never a bad thing
Desperately seeking attention
Slightly baffling posts
Commentary on server performance
I AM SIDE
Art of varying standards, but always nice to see
We think this is a meme
Romance isn't dead yet
There's always one
---
We look forward to the madness this feature will bring in Splatoon 2.