One of the best things about the Wii U was the introduction of Nintendo's own social network, Miiverse. This charming form of communication via short text messages and scribbles gradually made it over to the 3DS. Of course, it was always going to be a challenge for a family friendly company such as Nintendo to moderate, so it's kind of understandable that Miiverse is not available on the Switch.
However, it seems the spirit of Miiverse is alive and well in Splatoon 2's Inkopolis Plaza. A recent update to the Splatfest demo has added the ability to walk around the plaza and even to leave Miiverse style comments. You can also share graffiti with others it seems.
Of course, like Miiverse it can still be open to some comments which Nintendo might not quite approve of: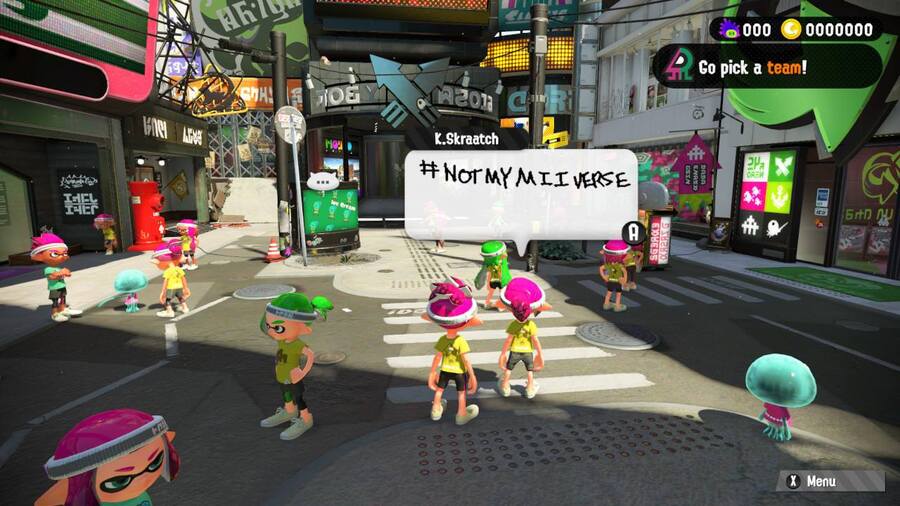 While you won't have quite as much ability to craft a detailed sketch on the Switch, as fingers are more chunky than a stylus, it's still nice to know that you'll be able to express yourself. 
Let us know what you think about this Miiverse style feature with a comment below.
[source reddit.com]