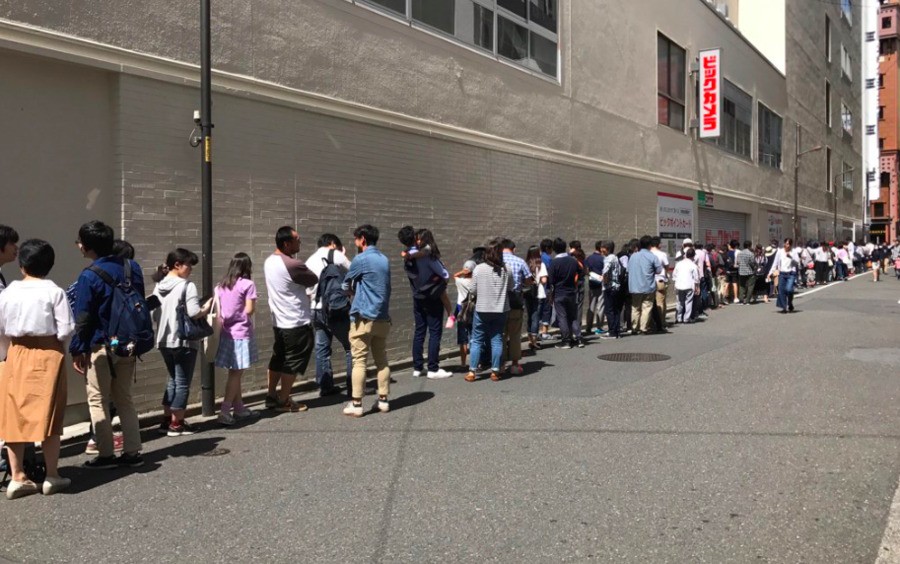 Nintendo may have pledged to increase production for its Switch system after incredible demand worldwide, but the supply chain is still somewhat choked in Japan, with weekly sales dropping from around 45,000 to approximately 25,000. Units are selling as soon as they arrive in store and Japanese fans are becoming increasingly desperate to get their hands on a console.
So frenzied is demand for the system that people are prepared to queue up just to enter a lottery system to be in with a chance of scoring a unit. The photographs below are queues for a store which had a delivery of just 37 consoles:
This isn't an isolated incident, either; all over Japan the same scene is playing out at other retailers:
While there are clearly a lot of frustrated players in Japan at present, such incredible demand certainly bodes well for the Switch and Nintendo in general; hopefully the effects of increased production will kick in soon - the company has apparently pledged to produce 18 million consoles before March 2018, with some reports suggesting that the total could be as much as 20 million.
Thanks to andisart for the tip!
[source neogaf.com]