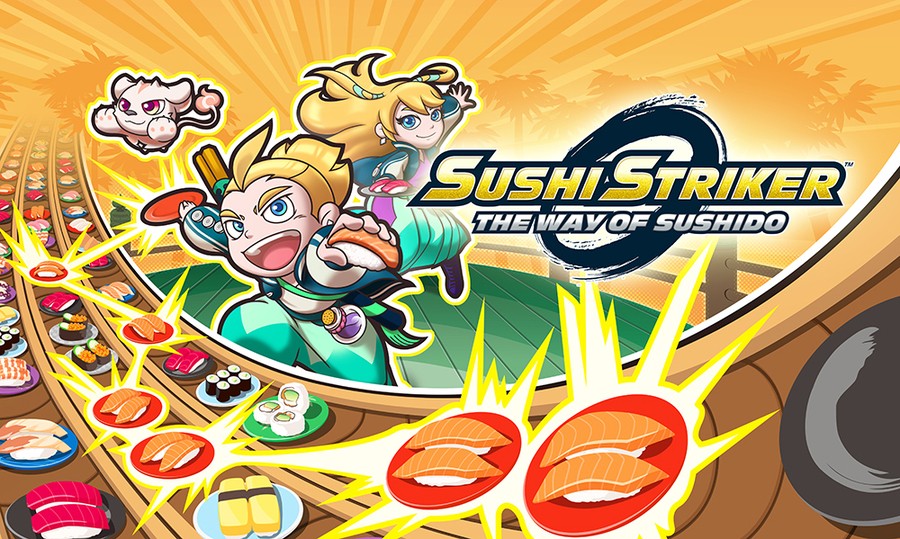 Nintendo saved a rather quirky reveal for day two of E3, with the Treehouse team unveiling Sushi Striker: The Way of Sushido for the 3DS; it's from the team behind NES Remix and is due in 2018.
The basic concept is that of a puzzle-action game, as you take on an AI opponent to match plates and sushi types, making it a quickfire matching game. Controls are on the touchscreen, and naturally you want to work up combos and powerful moves; it's time pressured, too, as you have seven seconds to create and use a combo. There'll also be multiplayer in addition to the standard single player story.
It's not entirely clear whether it'll be an eShop or retail game (Nintendo's official sites don't clarify as yet), but it's still relatively early in development.
Do you like the look of this?