Well, E3 has crept up rather quickly, hasn't it? The expo is due to run from 13th to 15th June but, as veterans of the LA show will know, that's only the beginning. A lot of companies will be broadcasting showcases and live press conferences before the doors are even open, and then there'll be live streams galore during the week.
Nintendo, of course, seems to be set to go big this year. Super Mario Odyssey will be a key attraction, while the company will broadcast the 'Nintendo Spotlight' to showcase games, and then have three days of Nintendo Treehouse demonstrations and even live tournaments for Splatoon 2 and ARMS. Though the 3DS will get a bit of a look-in, it's also clear that the Nintendo Switch is going to be the big focus.
Beyond the big N there are other publishers to check out, too, and with the Switch picking up solid early momentum we may have more third-party news to follow than in recent years.
In the interest of being helpful, then, we've produced a breakdown of the key events that you'll be able to follow online. We'll be hosting and live blogging all of the major streams right here on the site, of course, and will be updating this guide as more details emerge nearer the show's opening.
So, let's get to it.
Nintendo
Nintendo Spotlight, Treehouse and Splatoon 2 World Inkling Invitational - starting 13th June at 9am Pacific / noon Eastern / 5pm UK / 6pm CEST
This will certainly be a busy day. The big kick-off is with the Nintendo Spotlight presentation, which will surely be the showcase around which the rest of the big N's week will revolve. It'll be focused mostly on Nintendo Switch games coming in 2017; Super Mario Odyssey has already been highlighted as a key feature, but there'll likely be plenty of other games shown, from those we already know about to inevitable surprises.
The Treehouse will follow right after, and based on past years we can expect a lot of in-depth previews of Switch games shown in the Spotlight and, of course, some 3DS games as well.
Also on this day we'll have the Splatoon 2 World Inkling Invitational at approximately 2:30pm Pacific / 5:30pm Eastern / 10:30pm UK / 11:30pm CEST. There'll be four teams - "Deadbeat" from the United States, "Dynameu" from Japan, "Rising Moon" from Europe and "Blue Ringed Octolings" from Australia/New Zealand. Announcers will be avid Splatoon player, Nintendo fan, athlete and broadcaster Jordan Kent, Ashley Esqueda of CNET and the Nintendo Treehouse's Eric Smith.
Nintendo Treehouse, Pokken Tournament DX Invitational and ARMS Open Invitational - 14th June starting at 10am Pacific / 1pm Eastern / 6pm UK / 7pm CEST
This day will focus primarily on the Treehouse team and their demonstrations of games over a number of hours, but there will also be two tournaments to break up the day.
After an introduction by the Treehouse team we'll kick into the Pokkén Tournament DX Invitation at 10:30am Pacific / 1:30pm Eastern / 6.30pm UK / 7:30pm CEST. Eight YouTube and Twitch stars will split into four teams of two and compete for the title, with D1 and VikkiKitty providing commentary.
In addition there'll be the ARMS Open Invitational, starting at approximately 3:30pm Pacific / 6:30pm Eastern / 11:30pm UK / 12:30am CEST (15th June). Prior to this players will be able to compete on the show floor (this likely won't be shown in full) to try and qualify for a final eight that'll include four pro players. These will be Alex Valle of Street Fighter fame; Kelsy Medeiros, aka SuperGirlKels, a professional Super Smash Bros. for Wii U player hailing from Canada; acclaimed Super Smash Bros. player Daniel "Tafokints" Lee; and French Super Smash Bros. player Marie-Laure "Kayane" Norindr, one of the world's most decorated professional female fighting game players in history. Announcers for the tourney include Super Smash Bros. broadcasters D1 and VikkiKitty.
Nintendo Treehouse - 15th June starting at 10am Pacific / 1pm Eastern / 6pm UK / 7pm CEST
As of right now only the Treehouse is pegged for the final day of live broadcasts from Nintendo, which will be another chance to check out game demonstrations.
Platform Rivals
Microsoft - 11th June at 2pm Pacific / 5pm Eastern / 10pm UK / 11pm CEST
This is a big year for Microsoft as it's expected to lift the lid on Project Scorpio, a mid-gen upgrade / refresh in the Xbox family of consoles.
Sony - 12th June at 6pm Pacific / 9pm Eastern / 2am UK /3am CEST
Sony is rather mean to its European fans (in terms of timing) courtesy of its quest to upstage Microsoft, and we can certainly expect the usual press conference formula. For Sony you can expect a big push on exclusive games in order to try and undermine the console reveal from Microsoft. Our colleagues at Push Square will be covering this one live.
Third-Parties Related to Nintendo (sort of)
Ubisoft - 12th June at 1pm Pacific / 4pm Eastern / 9pm UK / 10pm CEST
Well, it's not just about Just Dance any more, though you can be darn sure that it'll feature and be confirmed for Nintendo Switch. This year we'll surely see a certain Nintendo-themed crossover, unless Nintendo wants to have dibs on that reveal the following day. There's genuine hope, too, that Ubisoft will have one or two more Switch titles to confirm, even if they're ports. We could also do with release dates for Steep and Rayman Legends: Definitive Edition.
The suggestion seems to be that devs will host rather than Aisha Tyler, which could deprive us of some memorable moments, sadly.
EA - 10th June at 12pm Pacific / 3pm Eastern / 8pm UK / 9pm CEST
EA puts less stock in E3 every year, albeit this year it's running a competing 'Play' event nearby for fans to try out the company's games. From a Nintendo perspective this could be interesting just to see if FIFA for Nintendo Switch makes an appearance.
Bethesda - 11th June at 9pm Pacific / 12am Eastern (12th June) / 5am UK / 6am CEST
This normally appears in the 'other events of interest' section, but this year we could get a glimpse of The Elder Scrolls V: Skyrim for the Nintendo Switch; that start time is brutal, though...
Devolver Digital - 11th June at 10pm Pacific / 1am Eastern / 6am UK / 7am CEST
This is opening up a broader Indie-centric show, and Devolver Digital has said it won't be revealing 'new games'. Nevertheless it has shared its intention to publish on Switch so may confirm some existing projects as getting ports on the Nintendo system.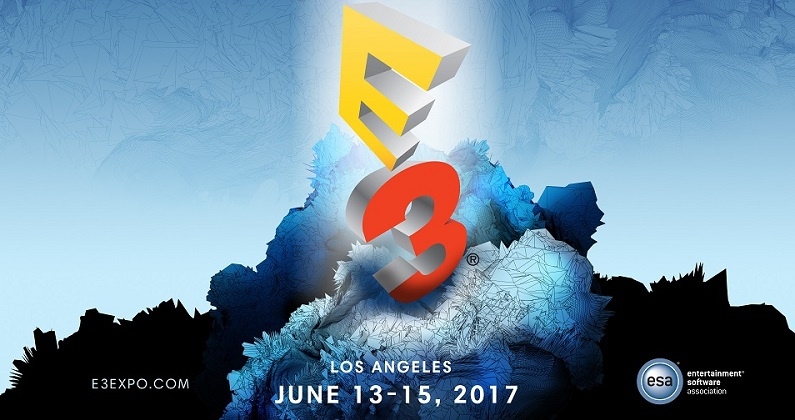 Other Events of Interest
PC Gaming Show - 12th June at 10am Pacific / 1pm Eastern / 6pm UK / 7pm CEST
For you PC Gamers, this one guarantees some dodgy presenting and some games to gawk at.
Reveals From The Show Floor and PR Departments - 10th to 15th June
It's surprising how much gets announced outside of the major press conferences and live streams, with plenty of publishers bombarding our inboxes with announcements and assets; when they're relevant we share them with you. Some publishers like Natsume have already revealed what they're taking to the show, but we'll also be watching companies like Capcom, Bandai Namco and Koei Tecmo with interest.
---
So there you have it, the festivities of this year's E3. We'll be going all out, as always, to share the news here on Nintendo Life, while our chums at Push Square will be doing the same with all things PlayStation.
We'll naturally live blog for the various relevant streams, which should be full of shenanigans and amusing chat. We hope you'll join us.