E3 is upon us, in fact the EA Play event is kicking off the festivities shortly after this article is published. Ahead is a week of madness - reveals, excitement, hype, and potentially confusing and disillusionment. If it's a typical E3 all of those emotions will feature.
Ahead of the event some of our news writers and reviewers have sketched out their wishlists for Nintendo at E3. Perhaps some of these announcements are longshots, others aren't, and in some cases we just want Nintendo to be on good form.
So, without further ado, a few of our writers share their hopes for E3.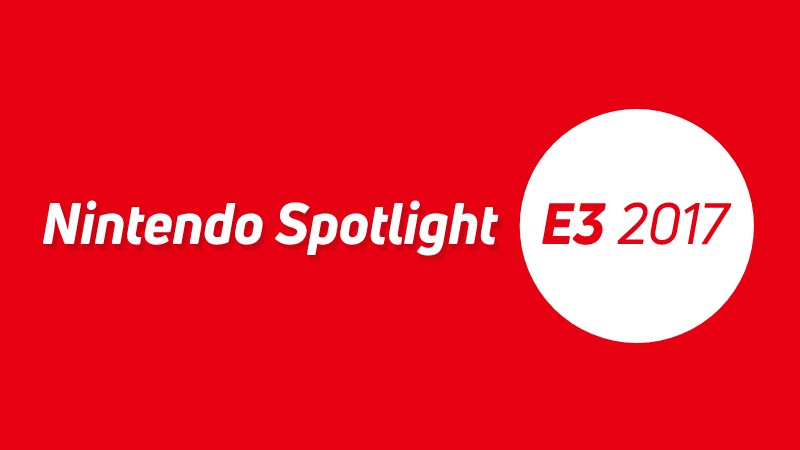 Ron DelVillano
As I grow older, I find more and more that I am a simple man with simple desires. Long gone are my days of dreaming up wild crossover titles and surprise console announcements. I've learned from my past foolishness and disappointments, but I've also learned never to underestimate Nintendo and its ability to sneak massive announcements into the most unlikely of places.
Moving into E3 this year, my biggest hope is simply to see something new. Of course I'm excited to learn more about Super Mario Odyssey, new mobile outings, and those 27 Fire Emblem games that Nintendo has planned, but I mostly just want to see anything that hasn't been announced yet. My boring list is an EarthBound collection, a new mainline Animal Crossing game for Switch and details on Mario Odyssey, but it's the potential of the console that I really want to dig into. The Switch is still such a fresh concept and there are unlimited possibilities for it.
I'd love some information on the Switch's Virtual Console and which past generations we can expect to make an appearance. I'd also love more details on the upcoming online features that were outlined earlier this month. Most of all though, I just want reassurance that we're going to see more games coming in at a steady pace. To me, E3 should be a time of announcements and celebration, not a time to remind us that ARMS and a new Splatoon game are just around the corner.
If I had to dream big though, the best announcement in my opinion would be for all third party developers to unanimously decide that allowing video games to be played both on a home console and portable is the greatest thing to ever happen to the medium. Moving forward, all games are Switch games! 
Liam Doolan
Since we've already been overloaded with game announcements in the first half of the year, I'm instead hoping to hear more news from Nintendo about its new online service for the Switch. If the company remains tight-lipped about this and the Virtual Console, I'm happy to settle with new footage of Super Mario Odyssey. After last week's Pokémon Direct, I'm now also eager to find out more information about Ultra Sun & Moon, and see more gameplay of the newly enhanced iteration of Pokkén Tournament. 
At the same time, I'm struggling to work out where Nintendo will fit in the inevitable Super Smash Bros. announcement. With ARMS out next week and Pokkén Tournament DX slated for a September release, I feel our fighting schedules will be busy enough for the remainder of 2017. Will Smash Bros. actually be mentioned? That's probably the biggest question playing on my mind prior to E3 2017. With Nintendo managing to speedily release a bunch of first-party titles for the Switch, I expect to see a slightly enhanced version of Smash sooner rather than later. 
In regards to third-party announcements - more information about Yooka-Laylee on the Switch would be appreciated (beyond the recent update). The new Monster Hunter coming to the 3DS and Switch is something I can't ignore, so if Capcom would like to show more footage of that, I'll gladly watch. Lastly, I'm mildly curious to learn more about the Mario and Rabbids crossover by Ubisoft.
Overall, I'm going to refrain from any unreal expectations this year. I think if I can at the very least see some new footage of Super Mario Odyssey, I'll be a happy fan. 
Matthew Forde
Hoping to build on the Switch's solid start, Tuesday will see Nintendo's Spotlight Event take centre stage. With 30 minutes on the clock it's unlikely anything past Q2 2018 will appear (this isn't Sony after all), but I think it's time for Retro Studios to finally return. Not since 2013 have we seen a release from the American developers with the delightful Donkey Kong Country: Tropical Freeze dropping on the Wii U. The timing feels perfect for Retro to announce their latest project, and sadly I don't think it will be Metroid. Whilst popular with critics and fans, the sales never quite match and I think the series will be farmed out to another studio for a 2D iteration sometime in the future. Retro on the other hand, I expect to tease a brand new IP.
The crux of the Spotlight will no doubt be Super Mario Odyssey, giving a more in depth look at the intriguing, colourful new worlds Mario will be exploring; if anything can top New Donk City we're onto a winner. A release date will no doubt be issued with history pointing to a November launch. Like many this is one of my most anticipated games and could effortlessly steal the show.
On the topic of Smash, I'm torn. Yes I can see them announcing a deluxe version with all the 3DS stages and a few more characters (Inkling, Spring Man, Ice Climbers), yet I think I'm going to go with my head and say no Smash. ARMS and now Pokkén fill the fighting space for this year so why diminish their audiences? Also missing in action I expect Virtual Console to be absent, with this reserved for a Direct further down the line, and a mainline Pokémon for Switch seems unlikely (at the moment) now we have Ultra Sun & Ultra Moon. Xenoblade Chronicles 2 will get a nod for December launch before inevitably being delayed. Gentle reminders for ARMS and Splatoon 2 will feature just to keep them fresh in people's minds.
Mario + Rabbids Kingdom Battle has been everything but announced at this point so we'll be seeing that; other third party games will be interesting. Has the Switch done enough to convince publishers? I'd much prefer concentration on indie titles with Rocket League being a huge gain if pulled off.
Animal Crossing Switch. There I said it and I firmly believe it's happening. Coinciding with a mobile app, could we even see the game snuck in before the end of the year? My bet would be early 2018. I say all this with an air of some confidence, nevertheless this is Nintendo and you never quite know what you're going to get. Hype!
Arjun Joshi
First of all, Smash Bros. You may have gathered by now from this writer's previous articles that this writer is a huge Smash Bros. enthusiast, and so an enhanced port (much like Mario Kart 8 Deluxe) for Nintendo's latest console is an immediate want. We've already discussed what we'd like to see in a Switch port of Smash 4, as well as even set up our own fighter ballot (you still have time to vote by the way) discussing who you'd like to see join the fray in the series' inevitable iteration, so that's that. If we're being real though, this writer won't hold his breath for such an announcement to happen. With the recent launch of Ultra Street Fighter II: The Final Challengers, ARMS on its way, and Pokkén Tournament DX just being announced in this week's Pokémon Direct, this writer feels the chance of yet another fighting/brawling experience to join the Switch's 2017 library is unlikely, with an announcement closer to 2018 being more probable. 
Onto other unrealistic Switch wants - Pokémon Stadium 3, Pokémon Snap 2, a 3D Pokémon adventure and a new F-Zero are to name a few (the former three being even more improbable due to the aforementioned Pokémon Direct). One desire that is realistic, though, is a new 3D Metroid. Retro Studios have had something in the works for quite some time now, and this could be it!
And finally, can we get a good Mario Party already? With all that the Switch's got going for it, Nintendo could really reinvigorate the dying franchise. This writer's already expressed his thoughts on the series, and as a lifelong fan of the games, would LOVE an amazing 11th console instalment. Pretty please, Nintendo?
James Churchill
E3 is a time of dreams, with some already on the way. I'm super excited about Super Mario Odyssey, especially with a return to a more open level design. I hope we get the full shebang on it, as well as a specific release date (hopefully for 2017 as previously announced). It'll also be interesting to see what Retro Studios have been working on for the last couple of years. 
But as for lofty personal dreams, I would most certainly lose my colloquial excrement at the announcement of a new Advance Wars. Intelligent Systems have done brilliantly with Fire Emblem in recent years, but it'd be great to see them bring this strategy classic to Switch with the original anime aesthetic, with included local, wireless and online multiplayer. I would be similarly excited for a new Golden Sun on Switch. And on the retro side, I hope we see GameCube games for download, and consequently the return of wireless GameCube controllers. That thought also has me salivating about the idea of a new Smash Bros. on Switch. But of course any new IPs are always exciting to see.
Regardless of what Nintendo bring to the table, I'm confident that at the very least Super Mario Odyssey will fill our hearts, and caps, with joy. Happy E3 everyone!