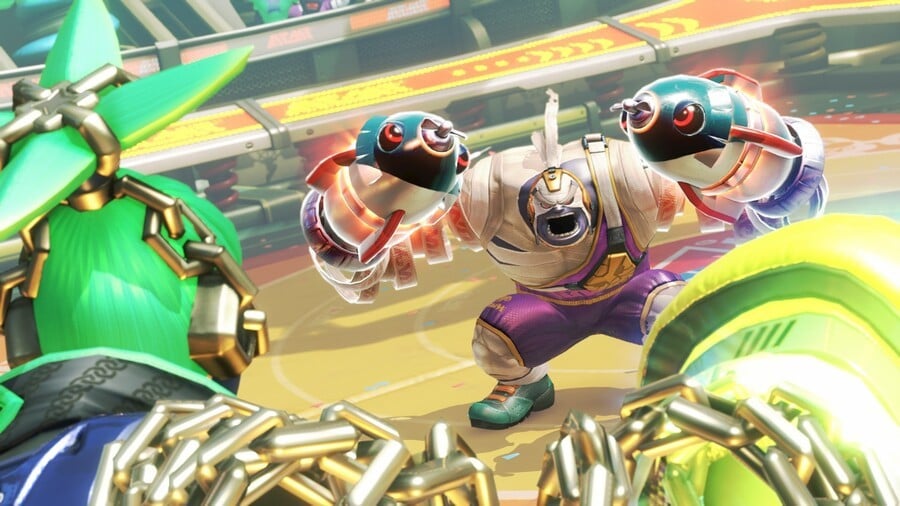 During today's special Nintendo Direct the company announced that it will be holding an online trial of ARMS. They've borrowed a page from the Splatoon playbook and have dubbed this the "Global Testpunch". 
The Testpunch will start on 26th May and continue through the 28th (27th and 28th in Europe due to timezones), then will return the following weekend, beginning on 2nd June and ending on the 4th (3rd and 4th June in Europe due to timezones). The limited demo will be restricted to Party mode, in which players are broken into groups and sent into matches in any of the game's modes. 
Nintendo blew the lid off a ton of info about ARMS, but the Global Testpunch may be the most exciting announcement of the day. What do you make of the opportunity to try ARMS before you buy? If you aren't interested in the game, are you more likely to give it a shot for free? Let us know in the comments.