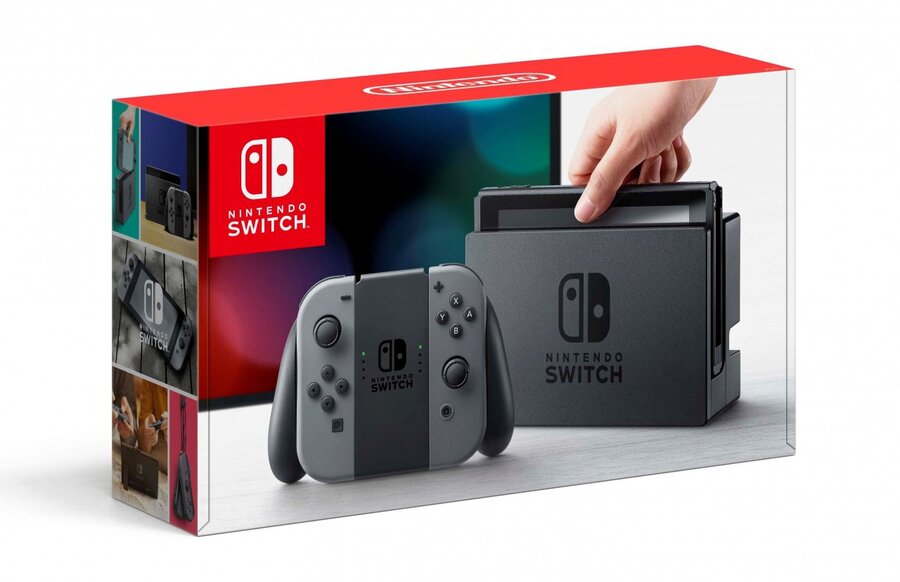 One of the bolder claims made by Nintendo in recent months is that it hopes the Switch can approach Wii-level sales. The little system shifted over 100 million units, as a reminder, but in the past generation Nintendo's most notable success has been passing 66 million sales with the 3DS; the portable has, it should be noted, been regarded as a strong performer for the company.
Returning to the days of 100 million hardware sales is certainly ambitious, but when quizzed about it by investors company President Tatsumi Kimishima reiterated that long-term goal. He also explained how this year's target of shipping ten million consoles is all about generating positive momentum into the next year.
Our initial plan for the Nintendo Switch hardware shipments for the last fiscal year was 2 million units, but we saw the high anticipation from consumers prior to launch and began additional production, allowing us to ultimately ship 2.74 million units. We are planning to ship 10 million units this fiscal year, and this figure takes into account the fantastic response we have received from consumers. Planning to ship 10 million units means that we actually plan to produce more than that including units in our warehouse and in-transit product. We are not currently producing this full amount all at once. We expect that the number of consumers who want to buy the hardware will increase as we release titles such as ARMS, Splatoon 2 and Super Mario Odyssey, so our current production model takes that into account.
...For us, being able to reach an installed base of more than 10 million units is fundamental to creating a strong business in a number of different ways. Shipping 10 million hardware units this fiscal year, as planned, will give publishers and the rest of our business partners a sense that the future of Nintendo Switch is more promising. This is another part of the reason why we are planning to ship 10 million units this fiscal year.

The truth is we want to raise the installed base of Nintendo Switch up to the same level as Wii. As we mentioned during our presentation, Nintendo Switch in America had the fastest start of any Nintendo hardware, despite launching in March. In the video game business, it's important for consumers to feel that a sales momentum is going to grow, and we are setting a standard with Nintendo Switch to release a continuous string of major software titles from now on. And if our sales go according to our plan this fiscal year, we will be able to see Nintendo Switch gaining the momentum in which it can approach relative parity with Wii afterwards.
Plus, considering that Nintendo Switch is a home console video game system that you can take with you on the go so you can play anytime, anywhere, with anyone, we think there will be households that feel as though one is not really enough. This is another point that drives us to match the scale of Wii's popularity with Nintendo Switch.
It's an interesting angle, of course, that the portable form of the Switch could help it to accumulate sales in a similar manner to 3DS consoles, with multiple units in each household. Elsewhere in the Q & A Kimishima-san also agrees with a suggestion that accessories sales could be key, and perhaps the standalone dock can come into the reckoning in that sense.
Do you believe the Switch can hit 100 million hardware sales over its lifespan?
[source nintendo.co.jp]