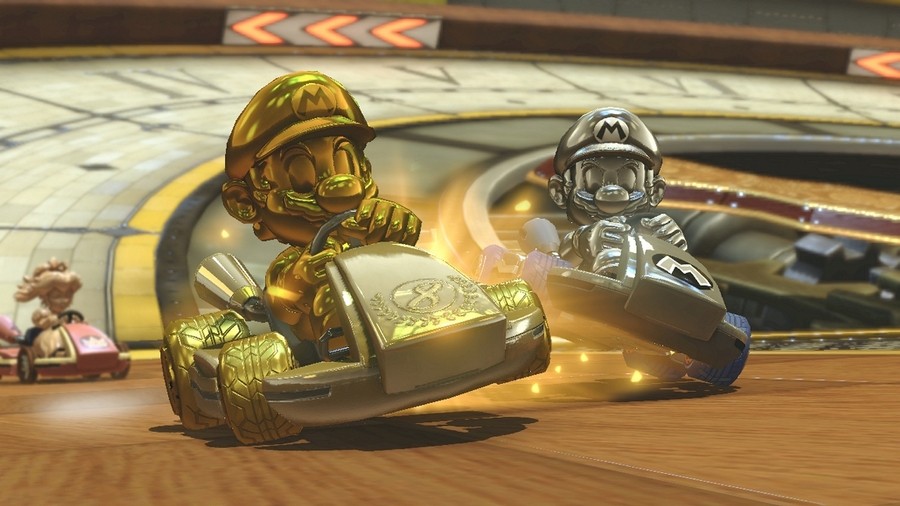 Mario Kart 8 Deluxe is the UK's best-selling video game for a second week running, according to Chart-Track. 
The Switch racer kept off the newly-released Prey, which launched on PlayStation 4 and Xbox One.
Fellow Switch release The Legend of Zelda: Breath of the Wild came in at number 7 in the chart, while Lego City Undercover is at 14 - last week it was at number 16. 1-2-Switch has risen from 27 to 22.
On 3DS, Pokémon Sun is up to 28 from 29 and New Super Mario Bros. 2 has re-entered the chart at 30. Mario Kart 7 is down two places at 34, having been at 32 last week.
It's worth noting that Chart-Track doesn't record digital sales, only physical ones.
Here's the full top 10:
Mario Kart 8 Deluxe
Prey
GTA 5
Call of Duty: Infinite Warfare
Lego Worlds
Rocket League
The Legend of Zelda Breath of the Wild
FIFA 17
Horizon Zero Dawn
Forza Horizon 3
[source chart-track.co.uk]