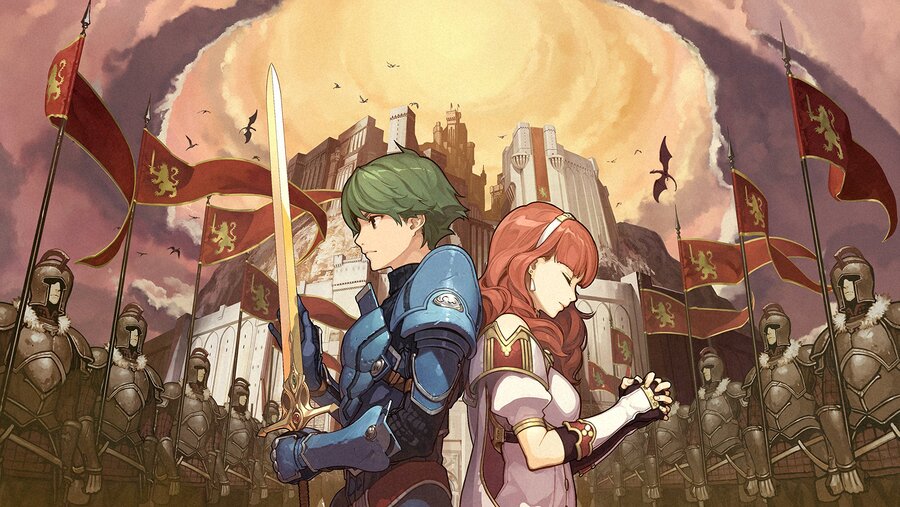 Nintendo had a major new release in the UK charts this week, albeit serving as a reminder that Switch isn't the company's only current-gen hardware.
Fire Emblem Echoes: Shadows of Valentia arrived on 3DS and has landed at 5th place in the all-format chart - multiplatform title Injustice 2 is number one while PSVR release Farpoint has performed well to take 2nd place; Grand Theft Auto V and Prey are also ahead of the 3DS title. Echoes matches the previous UK debut position of Fire Emblem Fates: Birthright, but it should be noted that Conquest also did reasonably at launch and meant Fates benefitted from two sets of sales. Though we don't have the actual sales numbers, we suspect Nintendo will be relatively satisfied to see the latest entry make its debut in 5th place.
Mario Kart 8 Deluxe only fell three places this week, largely due to those new releases, but is still occupying 6th place in the chart. The Legend of Zelda: Breath of the Wild finally departed the top 10, meanwhile, but is still in 12th place in the all-format chart.
That's it for Nintendo in the all-format stakes, with a number of evergreen releases getting pushed out of the top 40. If you switch to single-format results we see Pokémon Sun, Mario Kart 7 and New Super Mario Bros. 2 keeping each other company from 33rd to 35th place. For its part 1-2-Switch also sneaks into the single-format results in 39th place.
A decent week for Nintendo, all told, while the results next week will bring third-party efforts Disgaea 5 Complete and Ultra Street Fighter II: The Final Challengers.