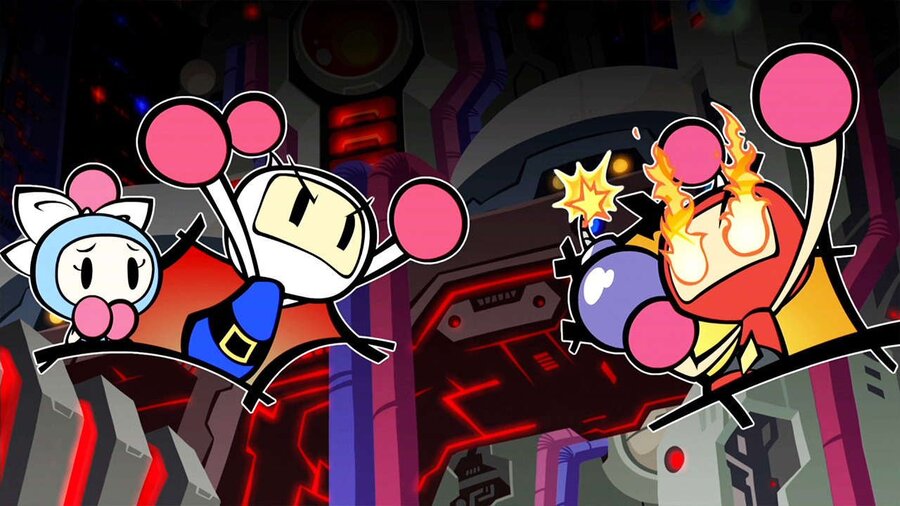 Super Bomberman R has, it seems, been relatively successful for Konami. Sure, some of us have been slightly mortified by its high retail price, but it was generally well received - we had a lot of fun with it - and is clearly popular enough to earn further backing. After all, its recent version 1.3 update has added some nice free content with Konami promising more to come.
The release notes for the update promised 60fps gaming in Battle Mode, an upgrade from the capped 30fps at launch. Naturally Digital Foundry has done its thing and put this to the test, and the results are interesting. Battle Mode does hit 60fps when docked or in portable mode, but at the cost of the resolution - it's gone from 1080p to 720p on the TV. The story campaign isn't 60fps due to the different gameplay, but the 30fps cap has been removed to allow for a higher framerate while keeping the 1080p resolution.
Check out the video below for the full lowdown.
It can be divisive and varies depending on the game genre, but this writer's in a camp that would often take a high framerate over a crisper resolution in most cases. It can depend on the game, of course - for its part Nintendo is always committed to 60fps in games like Mario Kart 8 Deluxe, but settles for a targeted 30fps in The Legend of Zelda: Breath of the Wild. Or to go back to the Wii U days specifically, games like Super Mario 3D World and Super Smash Bros. for Wii U focus on 60fps for the most part, while something like Pikmin 3 doesn't.
Perhaps in the case of Super Bomberman R the resolution sacrifice is the right call, or maybe players should have the option to choose within the game's menus. Let us know where you stand in the comments.