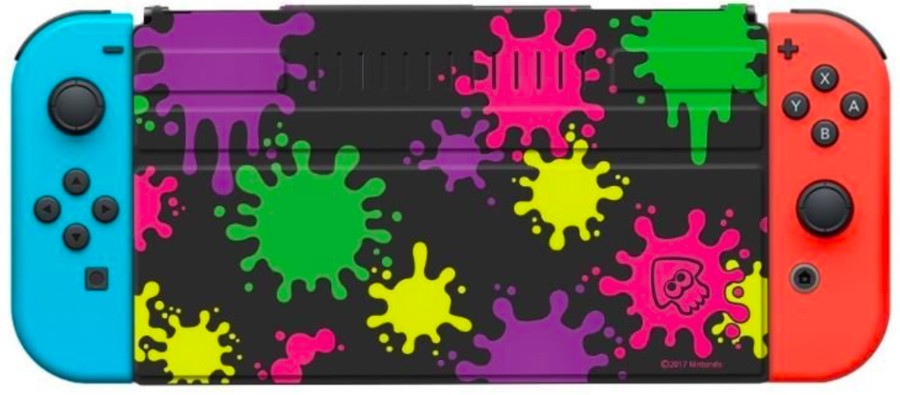 Japanese firm Keys Factory is releasing a range of Splatoon 2 accessories alongside the game later this year.
These include Joy-Con covers in both soft-touch silicon and hard-feel plastic, neoprene pouches and - perhaps most exciting of all - flip-down screen covers very much like the ones seen on tablets like the iPad. The covers have cut-out sections at the top for the cooling vents, game card slot, volume and power buttons.
Why Nintendo hasn't already produced a cover like this is anyone's guess as the screen is easily the most vulnerable part of the Switch itself; perhaps it is fearful that consumers will try and force the console into the dock with the cover attached.
There's no word on whether or not these accessories will make their way out of Japan, but in the meantime, let us know if you'd like to get your hands on them by posting a comment.
[source gonintendo.com]