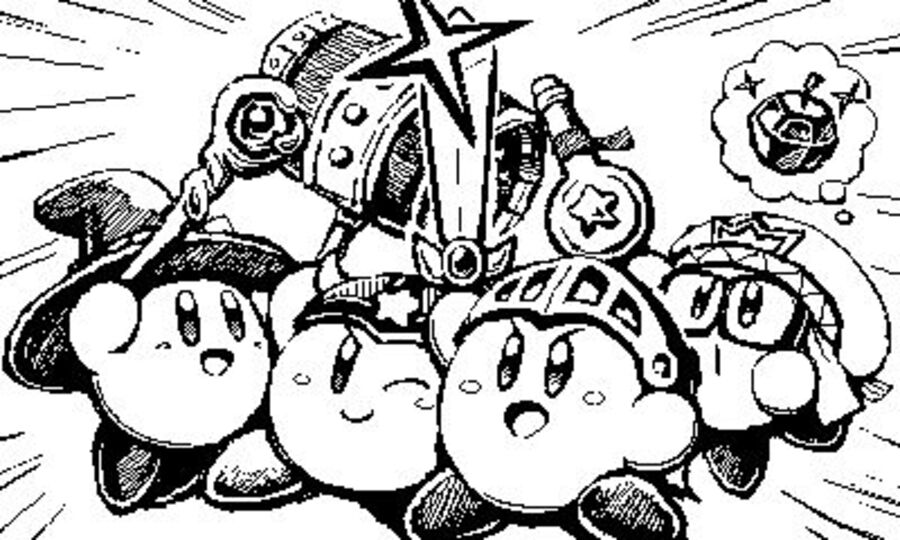 Kirby: Planet Robobot was a standout release on the 3DS last year, polishing the gameplay of Kirby: Triple Deluxe even further while adding in some interesting new elements. As per series tradition, Planet Robobot also had some fun minigames that offered something a bit different form the core gameplay, and both are being expanded on in standalone eShop titles Kirby's Blowout Blast and Team Kirby Clash Deluxe.
In a recent behind the scenes discussion on Miiverse, Satoshi Ishida and Yumi Todo of HAL laboratory posted a brief message on Team Kirby Clash Deluxe. Towards the end of the message, they referenced the mysterious multiplayer action game which was announced in the latest Nintendo Direct, describing it as an "action fighting game". There's still no other details available, but it's getting us thinking about the possibilities.
What do you think? What kind of game will this new Kirby be? Are you picking up either of the new minigame expansions? Drop us a comment in the section below.
[source miiverse.nintendo.net]