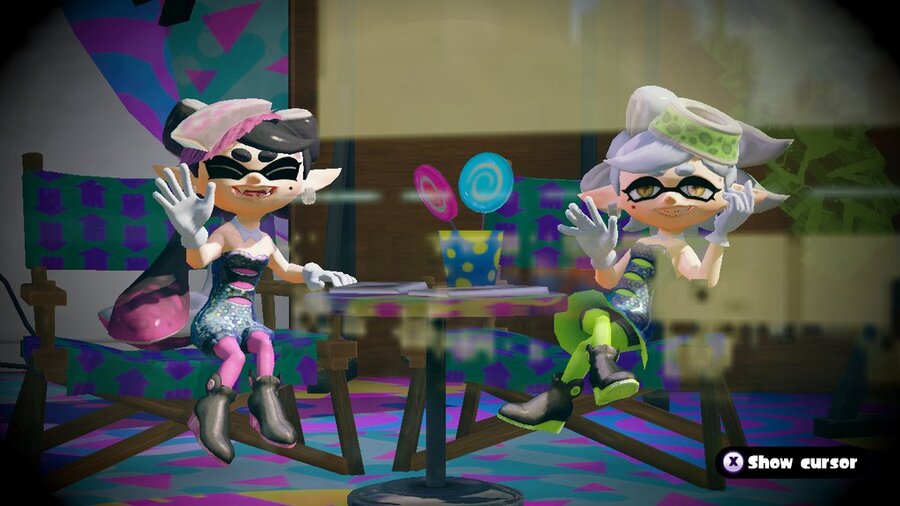 Nintendo has released the first full chapter in their Splatoon 2 themed publication, Squid Sisters Stories. We previously reported a sense of conflict in the prologue, but now it appears a different drift occurred in the relationship.
The first full chapter in the story continues:
The final Splatfest rocketed the Squid Sisters to new heights of popularity. Callie and Marie went from mere Inkopolis idols to the biggest stars in Inkling society, seemingly overnight. Their days became filled – from dawn to dusk – with the duties of this newfound fame.

Callie and Marie still lived in the first apartment they rented upon moving to Inkopolis. It had all happened naturally when they'd first arrived: being roommates made adjusting to city life easier, and besides, the two had been inseparable since they were young. But even after their finances had stabilized and they'd gotten used to the bustle of Inkopolis, they never gave a thought to living apart.

They were always together, both at work and at play. After releasing their first solo recordings, though, their work began to take them down separate paths more frequently. Callie, true to her outgoing nature, began to make guest appearances on variety shows. Filming would often continue late into the night, and many days she didn't return home at all.
Marie received critical praise for her recording of "Tide Goes Out" and became a frequent guest on music shows, in addition to performing live concerts on her own. Up to this point, whether heading out for the day or coming home at night, the two had always been together. Now, though, their different schedules meant they didn't see each other as often, even on their days off.

They spent more and more time apart with each passing day...
It's nice to see that there isn't any bad blood between Callie in Marie, but it does look like they're starting to go their own separate ways. Both of the squid sisters are showing even more individual personalities in this ongoing story; it may be that both Callie and Marie each perform unique roles in Splatoon 2, whereas in Splatoon, they performed a combined role.
We'll continue to cover the ongoing Squid Sisters Stories, so be sure to check back often for new updates.
[source splatoon.nintendo.com]