On 27th April Nintendo will publish its 'Fiscal Year Earnings Release' - understandably that phrase may not fill you with giddy excitement, but it's more interesting than it sounds. Typically these year-end results and reports, due to their importance and timing, reveal some fascinating and meaningful details. For example in the equivalent reports last year Nintendo announced that the NX (now Switch, of course) would launch worldwide in March 2017, and what would emerge as The Legend of Zelda: Breath of the Wild would be the core focus (on Wii U) at E3 2016. They were notable announcements, and in past years the likes of amiibo (albeit with a codename) have been unveiled in these reports and briefings.
In summary, then, a seemingly boring annual corporate event is actually rather exciting, so we decided to break down some realistic expectations we have for this year's reports, along with an explanation of how it all normally works.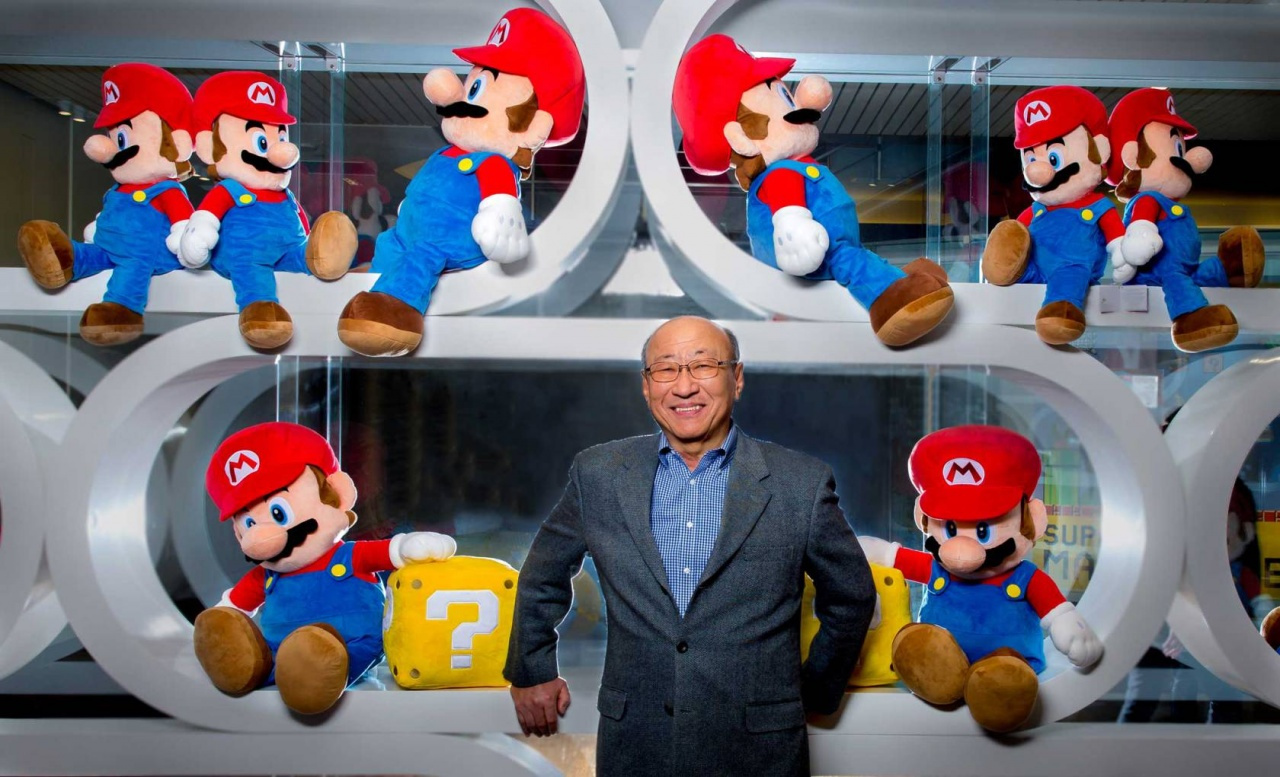 So, When Is This Happening?
The key date is tomorrow, 27th April. In terms of timing, Nintendo typically releases its financial reports and supplementary documents when the Tokyo financial market closes, or around that time. That's normally between 8-9am UK time, which is roughly midnight-1am Pacific time in the US. Often Nintendo also publishes the official translation of company President Tatsumi Kimisima's financial briefing around the same time [Update, we're being made to wait a little longer for this], which he also presents in person to press in Japan. It's this document, essentially multiple pages of presentation slides, that often holds the most intriguing details, some of which we're predicting below.
With that clarified, what do we expect?
Broad E3 Details
As highlighted above, these financial reports and briefings typically give an insight into some of Nintendo's E3 plans. The company often clarifies already-confirmed games that will feature prominently, and sets the tone for how important the event will or will not be. Nintendo of America has already confirmed a Splatoon 2 Exhibition Tournament, so evidently the subsidiary company is also gearing up to outline its plans in line with the inevitable details from HQ in Japan.
We're intrigued to see how big Nintendo's plans will be. In last year's briefing it was announced that only Breath of the Wild on Wii U would feature at the 2016 event and there was certainly backlash. A time later Nintendo outlined more non-playable demos and an additional Treehouse broadcast; the suspicion was that it was arranged as a response to the negative initial response, but that can't be proved.
In any case, we hope Nintendo will go big this year in order to build on positive early momentum for the Nintendo Switch. The briefing may confirm some already known games for the event - such as Super Mario Odyssey, Fire Emblem Warriors and more - and share some broader plans. Nintendo of America may tie in further details later in the day, confirming more on that Splatoon 2 event, the number of live broadcasts - perhaps with the Treehouse team - and the 'main' event. We didn't get a full 'Digital Event' in 2016, but we hope it'll return.
Nintendo Switch Sales Figures and Projections
This will certainly be interesting - over recent weeks we've seen analyst estimates of the Switch hardware sales passing Nintendo's March target for two million units, along with talk of increased manufacturing for the coming financial year. Nintendo will clarify both areas in its financial report.
Firm sales numbers will be given up to 31st March, for both hardware and software, which will show whether those reports were accurate. The projected sales for what is now this financial year - 1st April 2017 to 31st March 2018 - will also be eye-opening and outline how ambitious and confident (or otherwise) Nintendo is about the hardware. If it estimates 12 million+ Switch hardware sales for the coming year that'll reinforce some reports that have suggested Nintendo's belief that it has a winning product on its hands. If the projections are particularly high beyond that, meanwhile, that may speak to major projects and releases that are yet to be revealed.
An Outline of Switch Updates and Plans
In past financial presentations Nintendo outlined a plan to revive the Wii U GamePad, for example, and confirmed features such as DS games on the Wii U Virtual Console, the new 'quick start menu' and more. As the audience is primarily investors Nintendo does sometimes take the opportunity to reassure interested observers that it has solid plans for its gaming systems.
With the Switch there are lots of potential areas to cover - the Virtual Console isn't off the table, simply because VC reveals have come via these reports in the past. Nintendo may also aim to reassure investors over key functionality of the Switch, perhaps with updates on potential streaming apps (such as YouTube, Netflix et al). The Nintendo Online Service, officially due for a full launch in 'Fall 2017' may also get referenced, especially if aspects of it - such as the lobby and voice chat features on a smart device app - are set to be prominent for Splatoon 2. My Nintendo could also get a mention, as it's yet to incorporate Switch rewards on the service, albeit purchases from the system's shop and even retail carts do earn points.
Beyond that, the Switch UI and a range of features (HOME Themes, data management) can certainly expand, so some - not all - details of that update roadmap may feature in the briefings and President's presentation.
A True Indication of Whether the 3DS is Still Important
Nintendo does have games coming to the 3DS that could do relatively well, titles like Hey! Pikmin and Ever Oasis among them. Whether it is truly part of Nintendo's plans beyond 2017 will become a little clearer with these reports. Starting off with the initial financial report, it'll have projected sales for hardware and software, and if these are low for 3DS it'll be an indication that the system is winding down.
Our theory, for a while, has been that the Nintendo Switch is a hybrid system that may try to satisfy both the portable and home console areas for Nintendo. Yet if the big N has different plans for the handheld space it could allude to them, even if it's merely to say that details on what's next for 3DS - or a 'successor' - will come later in the year. This writer's prediction is that estimates for 3DS hardware and game sales in this financial year will be modest, but with Nintendo the unexpected is always possible.
Sadly for all of us Wii U owners, meanwhile, its discontinuation means it'll likely get a passing mention at best.
An Update on Mobile Releases and Strategies
Now that Super Mario Run has completed its roll-out onto Android and Fire Emblem Heroes has settled in, Nintendo is likely to outline the successes and failures of its releases so far and give some hints as to what's next. We know an Animal Crossing app / game is expected, so that's a good candidate for some additional details.
In addition Nintendo may reveal what franchise is next after Animal Crossing, which will be intriguing. Will we see a revival for a franchise like Advance Wars, or will Nintendo stick with core successes like the Mario IP? Time will tell.
---
It'll be fascinating to see what emerges from the Nintendo financial reports and briefings. We can expect some interesting details and, if we're lucky, some left-field surprises. We'll be following it all closely and sharing the details here on Nintendo Life, as always.