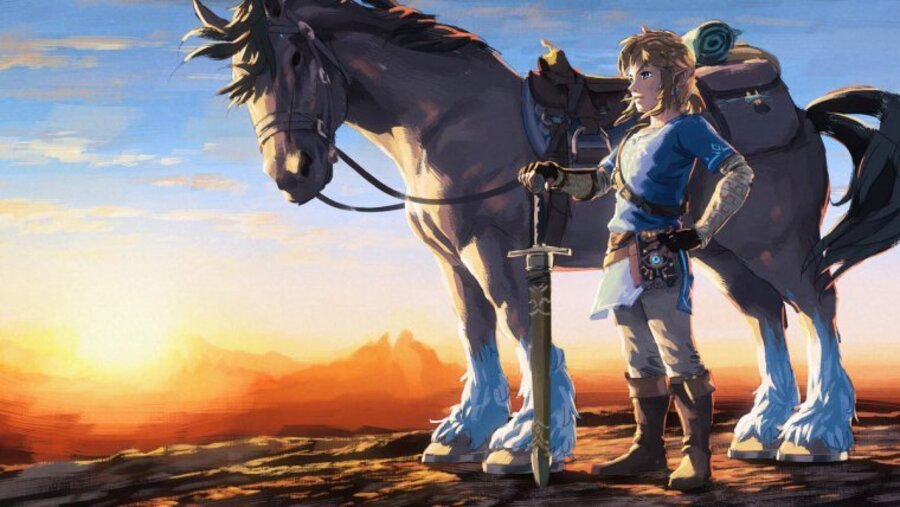 Over the Nintendo Switch launch weekend a few games made their mark in the UK charts, and now they've faced the dreaded week two test - in a couple of cases there are positive results in week two, albeit Nintendo UK needs to accept a grisly launch for the latest first-party 3DS release.
The Legend of Zelda: Breath of the Wild has secured fourth place in its second week, having made its debut in second spot. Two new releases - Tom Clancy's Ghost Recon: Wildlands and LEGO Worlds have jumped ahead - intriguingly the Switch version of BoTW is 6th in the single-format chart with the Wii U iteration in 7th. That's pleasing momentum for the Wii U title, and may have been helped by the inevitable heavy slowdown in Switch hardware sales, with limited stock at the fore.
1-2-Switch dropped five places to 9th in last week's results, which is a reasonable result (we'd suggest) for the party game collection. Super Bomberman R fell 14 places, however, ending up in 21st place in its second week.
Moving on to 3DS, there's absolutely no change for Pokémon Sun and Moon, with the former in 22nd and the latter still down in 35th. Mario Sports Superstars has pretty much flopped at launch, in all honesty, only managing 37th place in its debut week; just below that in 38th is New Super Mario Bros. 2.
Not a disastrous week for Nintendo, with Breath of the Wild still shifting reasonable numbers at retail in the UK. It is a bit of a wait before more high profile retail arrivals on Switch, however, so we could see these titles fall further as we await notable titles in April.
[source chart-track.co.uk]