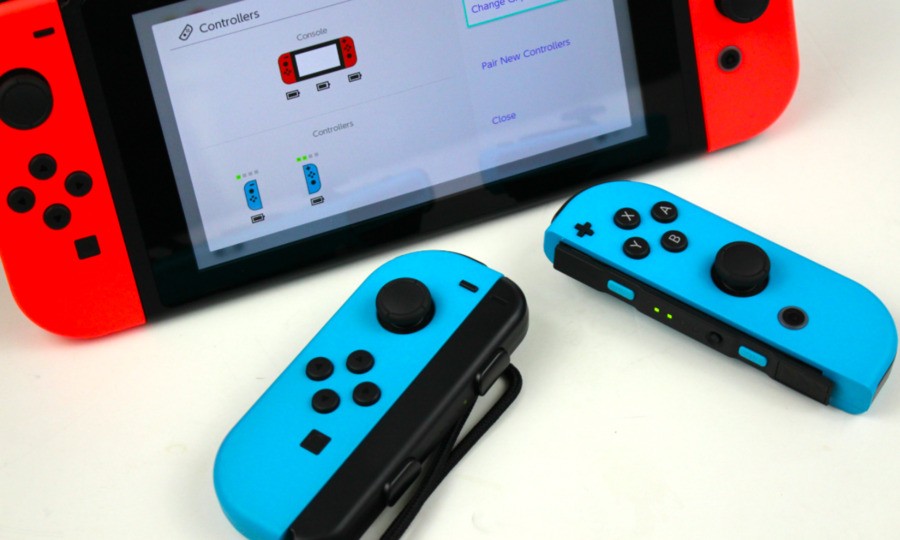 Update: Since this report went live we've been told of several other cases. These were all offered the same refund - the price of a new pair of Joy-Cons - but replacement systems were offered initially; each person turned this option down due to lack of available stock. A 15 percent refund - around £40 - was then offered, which some say they refused as it doesn't cover the cost of the replacement Joy-Cons. The offer in these cases then rose to 25 percent - around £70.
---
Original Story: The jury seems to be out on how widespread the Nintendo Switch Joy-Con connection issue is or exactly what is causing it, but the number of reports circulating is clearly worrying - and it has now gotten to the stage where Amazon UK is offering partial refunds to pacify its unhappy customers.
This morning we were told about several cases where Amazon UK had issued refunds to Switch buyers who had complained about the left Joy-Con's weak connection.
One buyer complained to the retailer and received a £70 refund, while two other cases we've been made aware of were given the lower amount of £45, suggesting Amazon is issuing these refunds on a case-by-case basis. In all of these cases the refunds were intended to cover the cost of buying replacement Joy-Cons - an arguably pointless exercise when you consider the mounting evidence which suggests this problem is related to a design flaw with the left Joy-Con. Until Nintendo revises the design, every left-hand Joy-Con on the market could potentially suffer from this issue.
We've approached Amazon for comment on this and will add to this report when we hear back.
Have you been offered a refund from Amazon after complaining about your Joy-Con woes? Will you be seeking one in the light of this news? Let us know by posting a comment below.
[source twitter.com]