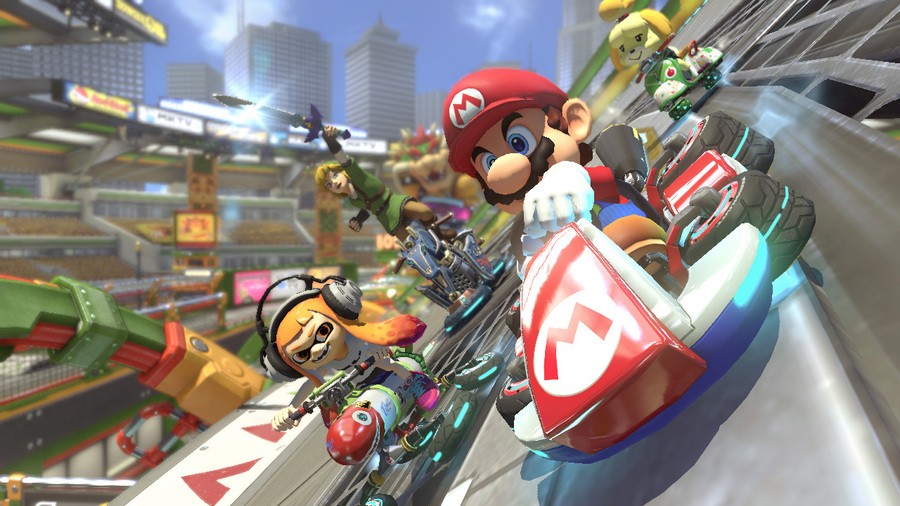 Mario Kart 8 Deluxe has been confirmed to run at 60fps at 1080p when playing in solo mode or two player split-screen, according to website Technobuffalo. The site's source is a Nintendo representative at the recent PAX East in Boston, Massachusetts.
Also confirmed by the Nintendo rep is that in three or four player mode, the frame rate drops to 30fps while the resolution remains unchanged at 1080p. Needless to say, these figures all relate to playing the game with the Switch console in its dock.
Mario Kart 8 Deluxe is an enhanced version of the Wii U outing which adds new characters and a much improved battle mode. When comparing frame rates between the two versions the pair are identical, except Mario Kart 8 for Wii U ran at 720p while the Switch port will be 1080p.
At this moment no details have been divulged about how the game will run when played in portable mode, but we could see an increase in three and four player frame rate performance as the game will be rendered at 720p when played as a handheld title.
Mario Kart 8 Deluxe is due for release on 28th April.
[source technobuffalo.com]