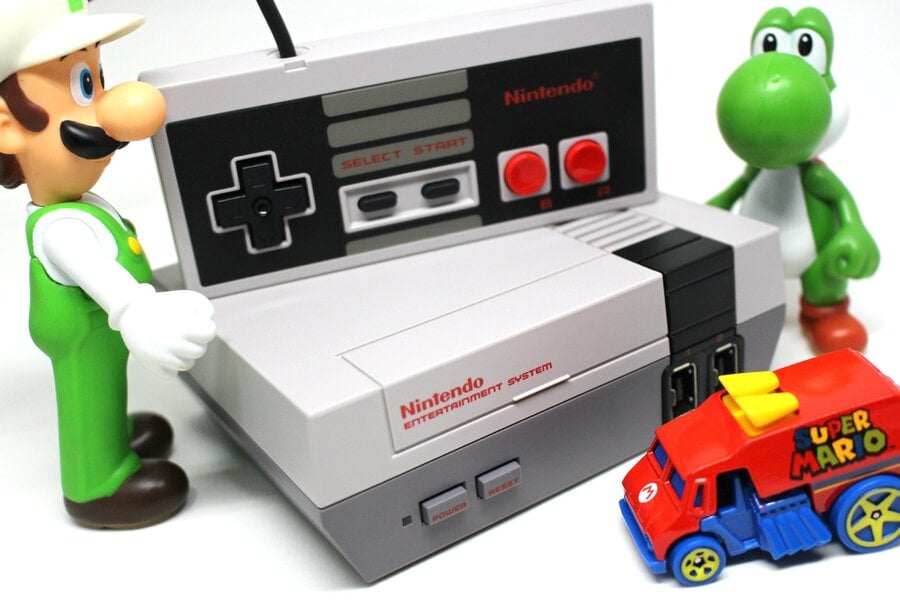 In Nintendo's financial reports for the first three quarters of the 2016/2017 year it mentioned the sales success of the Nintendo Entertainment System: NES Classic Edition / Nintendo Classic Mini: Nintendo Entertainment System, which is of course a Famicom Mini in Japan. It didn't highlight the stock issues, though company President Tatsumi Kimishima did just that in his follow-up financial briefing.
1.5 million units have been sold globally since it arrived at the cusp of the Holiday season, but Kimishima-san acknowledged and apologised for insufficient stock numbers. Nintendo stated late last year that more units would come to retail, but in a number of territories that's happened a lot slower than expected (if at all); production issues are evidently at the heart of this.
In November last year, we brought back the nostalgic Famicom and NES home consoles in palmsized versions and shipped the entire quantity of Nintendo Classic Mini Family Computer units we initially prepared for each market. We apologize to our consumers and retail partners for the inconvenience caused by product shortages. Some parts require time to procure, but we are working to increase production. We also see the nostalgic interest in these products as an opportunity to draw consumers' attention to our latest game system, Nintendo Switch.
It's hard to say whether the horse has now bolted on this one, or whether the appeal of the miniaturised retro system will be sustained at a high level once more stock finally arrives.
Time will tell.
[source nintendo.co.jp]