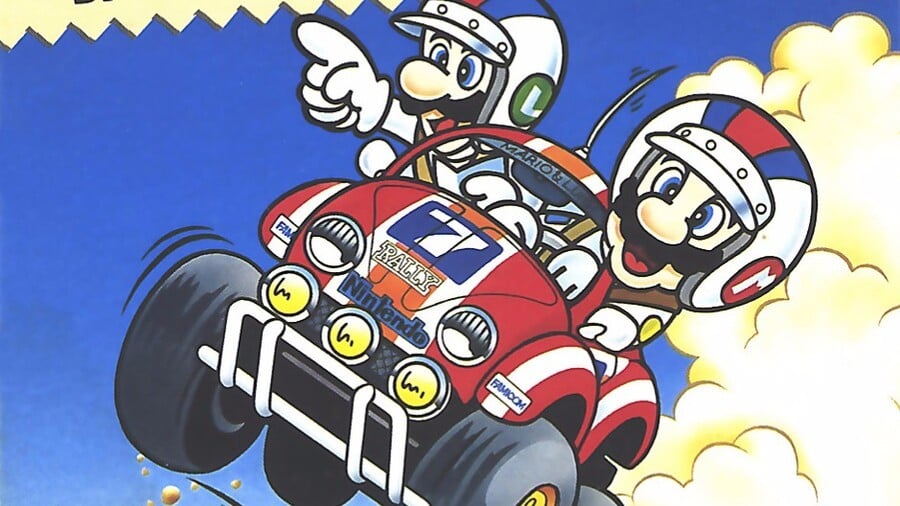 Long before Mario and crew jumped into karts back in 1992, they were already quite adept in the racing genre in Japan - Formula 1 to be precise. The popularity of this motorized sport in the Land of the Rising Sun meant that dozens of F1 games were released for both Famicom, Famicom Disk System and Super Famicom with very few ever making it to the West. F-1 Race for the Game Boy was the sole exception; it made it outside of Japan and was sold with the Game Boy's four player adapter. But did you know that series began on floppy disk?
The first game of the series was Famicom Grand Prix: F1 Race, released in 1987 for the Famicom Disk System. It uses an overhead camera much like later Micro Machines games with the player having to keep a constant lookout on both adversaries and car condition, with strategic pit stops needed to refresh fuel and tires. It is a very addictive title which is blessed with a simplicity that means it has aged rather well, and now thanks to the efforts of AgentOrange and MrRichard999 we can play the game with English menus.


The sequel changed things up considerably with Mario and company trading F1 cars for rally ones instead. Famicom Grand Prix II: 3D Hot Rally was released one year later, again on the Famicom Disk System with Nintendo trading the overhead racing with sprite scaling instead. Think Square's Rad Racer, including the headache-inducing stereoscopic mode for anyone who had the special 3D glasses, toggled with the "Select" button. You are racing both the clock and vehicle damage here so hitting a repair checkpoint is a crucial strategy. Once again AgentOrange and MrRichard999 got to work and have released an English translation patch for all the in-game menus.
That is all for Mario and friends, but MrRichard999 isn't quite done yet. He has also released a partial English translation patch for Nichibutsu's first venture into Mode 7 racing, Super F1 Circus 2 for the Super Famicom. This 1993 officially endorsed release contains accurate teams, drivers and circuits for that season, and despite being just the first of many other games in the genre, it's a solid effort, sure to find favour with those who were into the sport back at a time when it was actually exciting to watch. Despite the translation not being complete, the game is now far more import-friendly.
As always you can make use of these patches on your RetroN 5 or Retro Freak. Until Mario Kart 8 Deluxe graces our Switch screns in April, keep those nostalgic engines running.