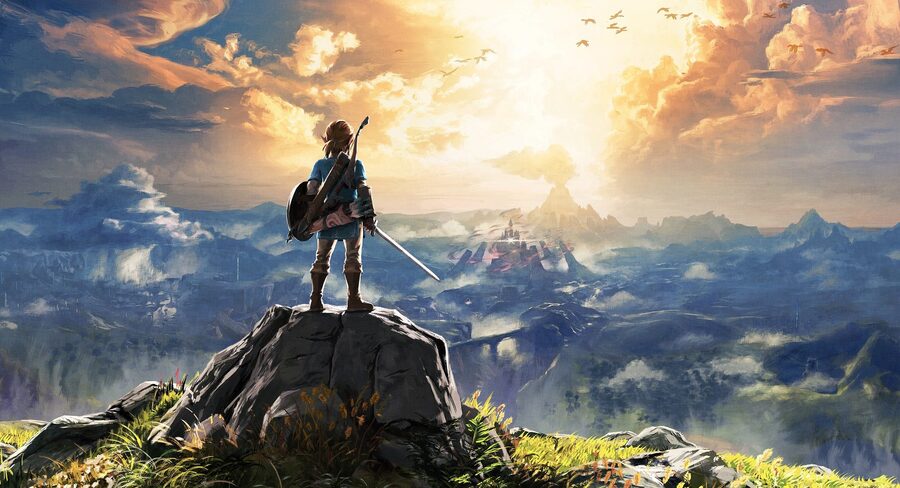 The Legend of Zelda producer Eiji Aonuma has admitted that he doesn't always see eye to eye with series creator Shigeru Miyamoto when it comes to defining the "essence" of the franchise.
Speaking to GameKult, Aonuma explained that there was much debate over Breath of the Wild, but the two have "eventually" agreed on a common theme for this new installment:
It's indeed always a source of debate with Mr. Miyamoto, simply because we both think about what defines Zelda and we're not always on the same page. We eventually agreed this year, when we went to New York for a promotion tour. As we were talking, Mr. Miyamoto found the right words by saying that the essence of The Legend of Zelda is an environment where Link evolves and gains power, which the players will directly feel through the actions they can take as the story goes on.
Aonuma continues, explaining that the realistic game engine introduced in Breath of the Wild will feed into this impression of the lead character becoming empowered as the game progresses:
In Breath of the Wild, the fact that the world is supported by a coherent physics engine has a major effect on the possible actions. It sounds obvious, but for example, if you push down a rock, it's going to roll according to the slope. We wanted people to be able to feel things in a "realistic" way, to break or move around big objects in the game and believe they could have had the same feeling in real life. This physically lived experience is very important.
The Legend of Zelda: Breath of the Wild launches on March 3rd on Nintendo Switch and Wii U.
[source nintendoeverything.com, via gamekult.com]