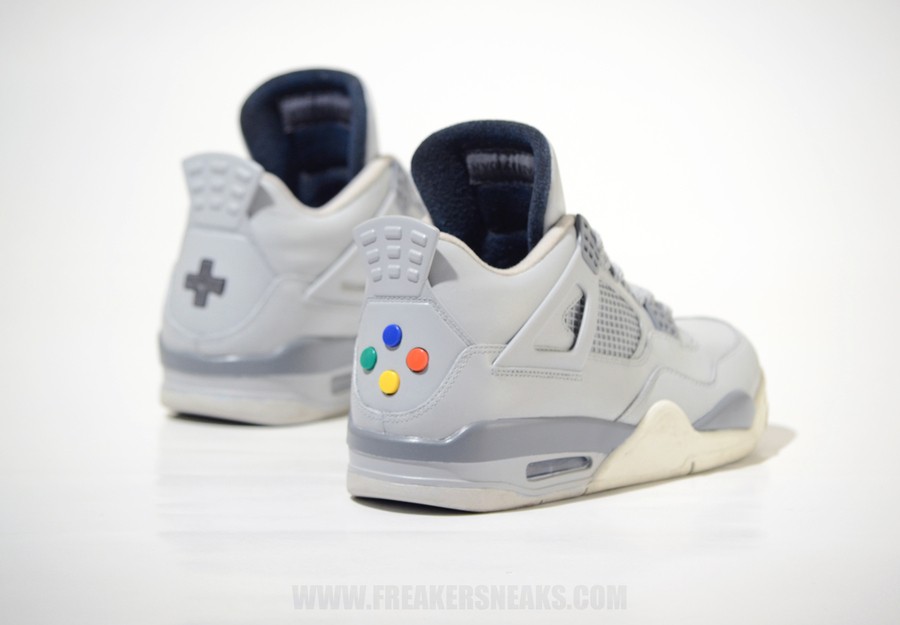 Many of you no doubt remember the Nintendo x Vans promotion that took place this summer, wherein Vans produced a line of fashionable shows with various designs on them related to popular Nintendo IP. They were certainly the Nintendo shoeware to own, but now it seems that a small-time custom shoe designer site—called Freaker Sneaks—is trying to get a similar response.
The shoes you see above are called the Jordan "Super Nintendo" IV, and are based upon the Air Jordan 4 shoe design. These custom shoes sport the standard gray color of the Super Nintendo console, and also feature a clickable D-Pad on the left shoe and the corresponding face buttons on the right one. There's no details as to when they'll come out or how much they'll cost, but limited pairs will be available, so keep an eye out if you intend on snagging these.
What do you think? Would you wear these? Did you get a pair of those Vans from last summer? Drop us a comment in the section below.
[source freakersneaks.com]