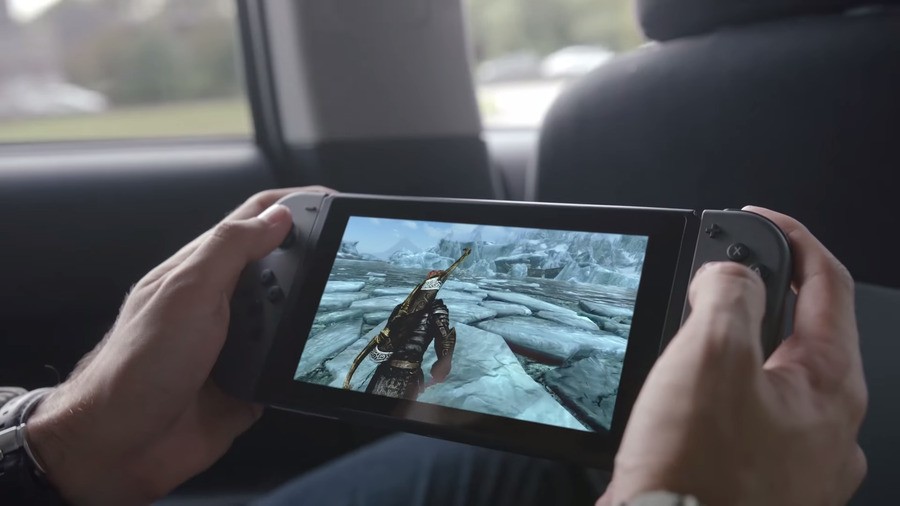 The amazing response to the reveal of the Nintendo Switch has been tempered slightly by the fact that Nintendo is clearly keeping its cards close to its chest - as well as apparently making sure that all development and publishing partners are locked down with NDAs.
This hasn't stopped a series of leaks and rumours from hitting the web of course, but the bottom line is that Nintendo doesn't want people giving too much away - and that goes for Bethesda game director Todd Howard, too.
Speaking to Glixel, Howard was prodded a bit regarding the Switch, and while he was generally a good boy and didn't blab too much, he did make some very positive noises regarding the forthcoming console:
I love it. I got to play it. I will tell you -- well, maybe that's an NDA thing. One of the best demos I've ever seen. Probably the best demo I've ever seen.
When pressed on his use of the term "demo", he replied:
I mean the device itself. I think it's really smart what they're doing. We're definitely going to be supporting it. It's the first time we've done something on Nintendo. If you don't count the old NES stuff. Home Alone. Or Where's Waldo?
During the Nintendo Switch preview, Bethesda's own Skyrim was given a generous amount of screen time, but Nintendo has so far refused to confirm that the title is definitely coming to the platform.
[source glixel.com, via destructoid.com]