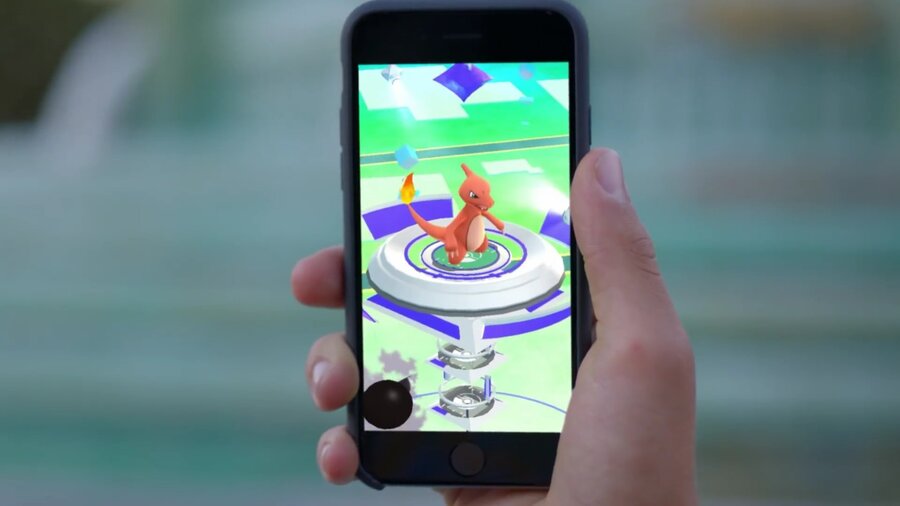 Pokémon GO was a viral sensation in the Summer - politicians were playing it when they should have been governing, drivers were playing it when they should have been watching the road, and millions of more sensible people were using it as a fun tool to improve their health and fitness. Walking, as an activity, was trendy, and the odds were that if you saw someone stood in an unlikely place staring at their phone, they were playing Pokémon GO.
Of course, all viral hits eventually lose their lustre, but Pokémon GO continues to deliver relatively impressive results. At the time of writing it's still a high-grossing download - according to App Annie it's currently the top grossing iPhone game in eight countries, including the UK, and is number four in the US.
Speaking to Eurogamer, Niantic's chief marketing officer Mike Quigley explained that the company is finished "fire-fighting" and is ready to "get back to developing core features". He re-iterates, too, that Niantic believes the app can deliver long-term success, in the process keeping players engaged.
Yes, we looked at mobile game curves and yes we modelled some of this, although the initial curve was far higher than expected. As for how we modelled it, we're trying not to get distracted by [headlines like] 'There's a huge fall-off! Pokémon Go's dead!'. There's a lot of those stories which have been written. We're like, 'guys, it's just noise. We know what we're doing, we know what we want to build. We're listening to the community.

But we are more an MMO than anything else. We have two week client sprints, two week server-side sprints. Every two weeks there's new content or bug fixes going in the game. There's key content releases we're planning.

I think our lifespan and curve may be quite different from a free-to-play mobile game - it may be more in a [World of] Warcraft vein just because of the type of game we are. It's not about taking a bunch of money off the table and going. Monetisation has never been the focus for us. It's about doing right by the brand and doing right by the fans.
Quigley holds the company line in terms of apologising for early issues, admitting Niantic was "overwhelmed by how [Pokémon Go] took off", struggling to deal with server issues and the weight of feedback. He also reiterated why popular third-party apps were locked out, saying that they were "crushing us on the server side". Spoken like a true marketing officer, he praised fans for their feedback.
The fans kept us going. We'd go out after a 12 or 14 day and see people playing - that was better than an adrenaline shot. Red Bull is great but fans kept us going.

And they kept us honest. They're critical and they should be. There are expectations from two decades of Pokémon and expectations on Niantic to deliver a quality experience. The best part of the last year - because we've taken some lumps and the hardest part of working with [Pokémon] is the expectations - but for us it's that we know we're just getting started.
As for upcoming features, Nearby is heading towards a global roll-out after tests in the US. Naturally fans are waiting for more promised features, such as trading, while recent update data included pointers to Generation II Pokémon being on the way.
Hopefully, over time, we're going to build that trust with fans. And they may not always know it, you may not always hear from us, but we're listening. We're always listening to community feedback.

People may have started to give up on Nearby, but you know what - they never stopped telling us about how they wanted it and how much they missed it - and their frustration with us for blocking third-party apps. So, maybe it didn't happen in the timeframe people wanted it but we are getting to it. Right now in small ways and soon in much bigger ways - we are making progress on our product roadmap, doing things which fans want.

And there are things coming in the next several weeks... I think if you look back on this conversation on December 31st, or the 1st of January, what I've said will be validated. But even that stuff is still the tip of the iceberg - there's a long road to go.
Niantic and Pokémon GO have faced some heavy criticism online in the past few months. Perhaps some major updates in the near future can shift the narrative and keep user numbers high. The recent Halloween event, for example, apparently boosted user numbers in the US by nearly 20%; the audience is probably still there, albeit waiting for promised updates.
Are you still playing Pokémon GO, and are there any particular features that could tempt you to play it more? Let us know in the comments.
[source eurogamer.net]