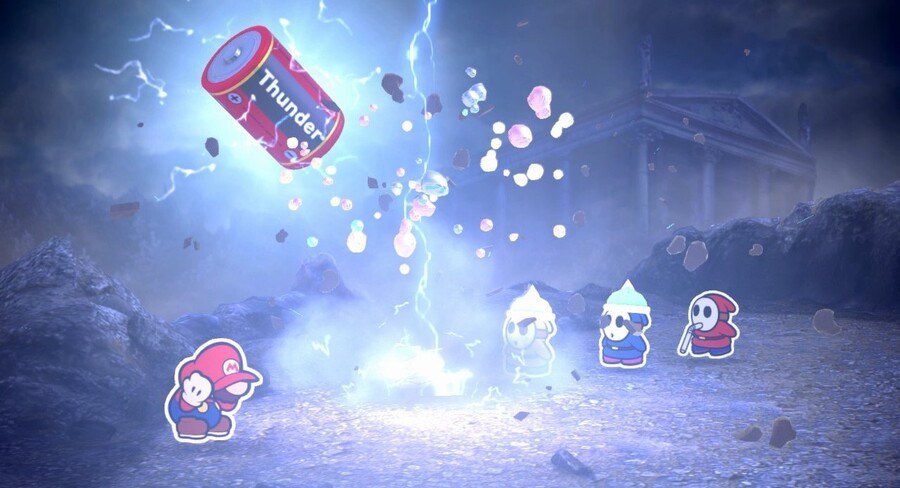 The UK chart results are out, and they represent one of the busier weeks in the country in a number of months. Though FIFA 17 is comfortably number one ahead of Gears of War 4, there are a whole load of PlayStation VR titles arriving in the top 20 alongside the hardware.
So, what about Nintendo games? Paper Mario: Color Splash was an inevitable victim of the influx, though it's still the leading seller on Wii U - it fell from 14th down to 31st in the all-format charts. Considering the context of the results (13 new entries in the top 40) that's not too bad.
The only other Wii U title worth mentioning is Skylanders Imaginators, which came second in the Wii U chart; the multi-format release was 8th in the all-format chart, and in the single-format results the Wii U iteration secured 33rd place. It sold less than the PS4, Xbox One and Xbox 360 versions, though at least beat out the PS3 release; yes, we're looking for small wins with that one.
There's only one more Nintendo release in the all-format top 40, with New Super Mario Bros. 2 clinging on in 39th place.
Not exactly a memorable week for Nintendo UK, though Paper Mario: Color Splash is at least holding on in the top 40 for now.
[source chart-track.co.uk]