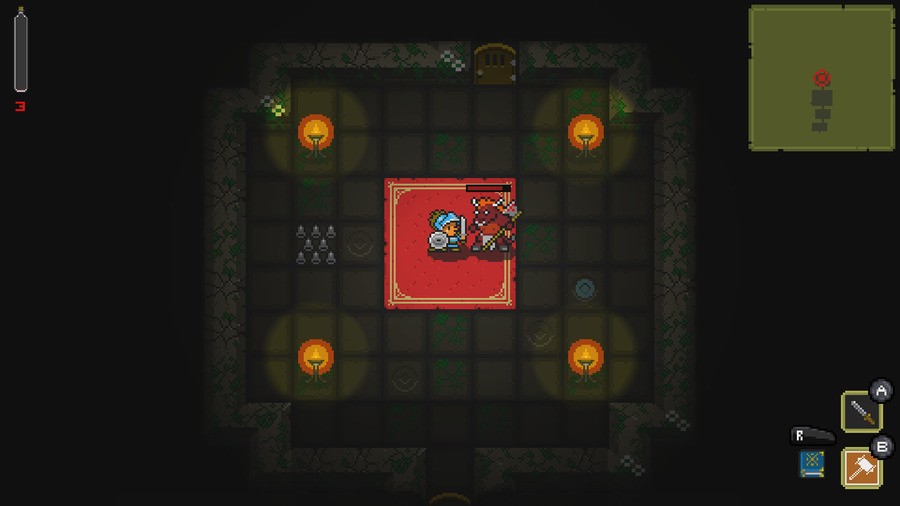 A little while ago we reported on some details for Quest of Dungeons, a rather interesting turn-based dungeon crawler that uses procedural generation. It has a neat retro look, and it was confirmed some time ago that $8.99 will get you both the Wii U and 3DS versions courtesy of cross-buy.
In that article it had a release date of 1st September, but it's now confirmed for 29th September on Wii U; that's for both North America and Europe, with the release evidently needing a little longer to get approval and a scheduled date. The 3DS version doesn't have a firm date yet, "but it's close", with some final issues being sorted out.
The Wii U version will have off-TV play on the GamePad or the option to use the extra screen for a mini-map and inventory; it also has Pro Controller support, which is not something we take for granted with eShop titles. A Wii U version trailer is below.
Is this one you're tempted to pick up at the end of September, especially with that cross-buy support? Let us know in the comments.
[source upfallstudios.com]