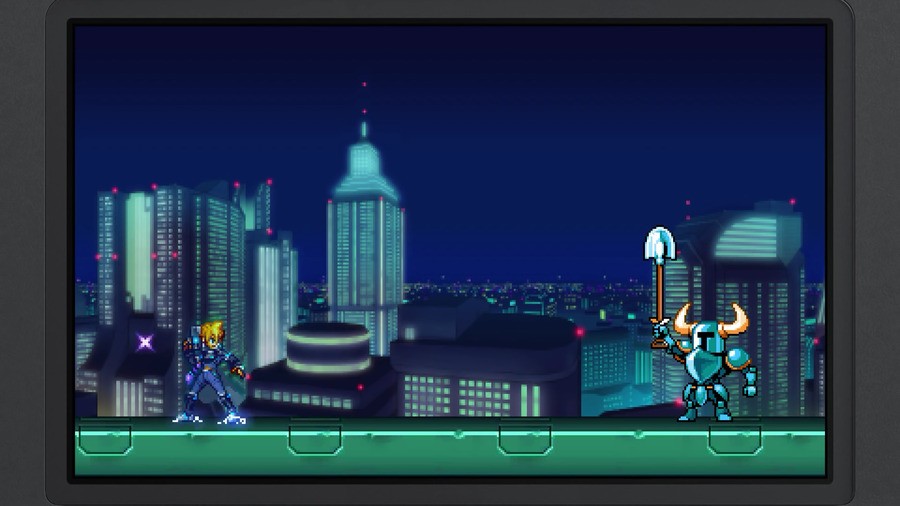 Shovel Knight has made his fair share of cameo appearances, but this latest one has to be his most left-field.
The legendary warrior will be joining the cast of Azure Striker Gunvolt 2 thanks to some amiibo-scanning magic. Scan in the NFC-enabled figure and you'll be able to face off against him in a one-on-one battle.
To make the collaboration even cooler, the Shovel Knight sprite has been designed by none other than Masaya Suzuki, whose past work includes the Breath of Fire series and Mega Man Zero.
Shovel Knight creator Yacht Club Games is publishing Azure Striker Gunvolt 2 in the west. Are you excited? Let us know with a comment.
[source yachtclubgames.com]